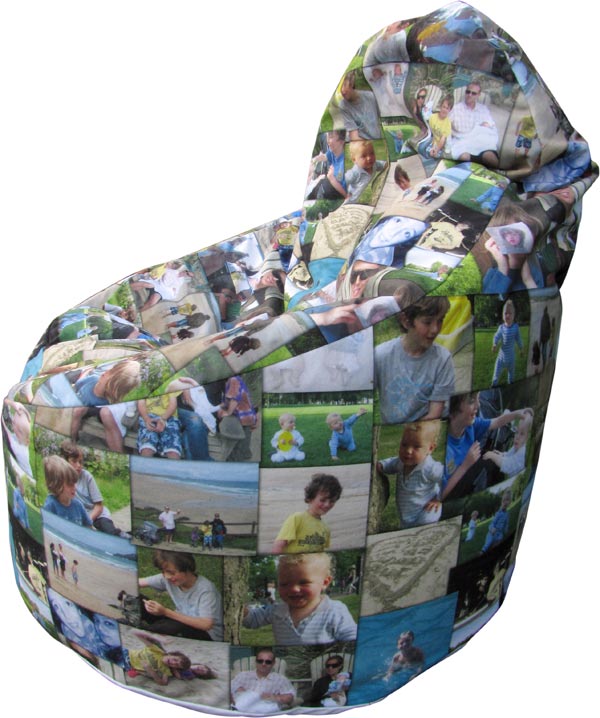 Traditional expensive heavy furniture is not always the best solution. Bags Of Love have an easy, light weight range of soft furniture options for your home that you design yourself. If you are a busy big family having a practical and safe home is key. Our personalised bean bags and floor cushions are perfect for the living room. They make ideal gift ideas from your photos for families with young kids. They are light and easy to move around so the kids can be more independent in the home.
Create a photo collage of the family you are giving the bean bag to, to be printed on this comfortable and handy bean bag. The cover of the bean bag is removable and can be washed in washing machine at 30 degrees. They are gift ideas the whole family will love.
Our floor cushions are another great piece of soft furniture for your house that can come in handy. The floor cushions come in smaller and bigger sizes and are filled with polystyrene beads for ultimate airy lightness. Just like the bean bag the cover is machine washable.
This means the kids can use this furnishing in the living room, kitchen and their play rooms and you don't have to worry about them getting hurt on sharp edges or the furniture being damaged as the cover can easily be taken off and washed! These soft pieces of furniture are great gift ideas from your photos to anyone who likes to lounge around the house, and who doesn't!