Searching For Photo Gifts?
When you have searched the net looking for a lovely present for someone special, and you find yourself on Bags of Love, the first 3 things that you think are probably the following: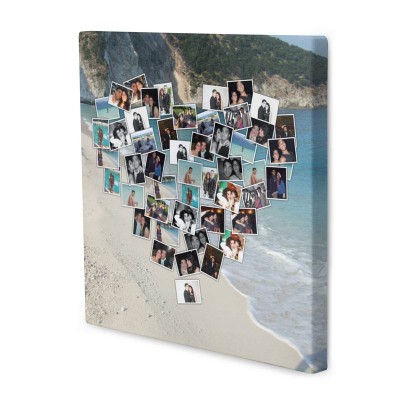 1. beautiful personalised presents
2. super fast delivery
3. extensive range of gift ideas
However, one thought that passes through the minds of many a customer is the following: are my photos really good enough for printing onto a special gift? To be frank, there are many gift companies out there that offer distinctive presents for you to buy. You might just prefer to click back to Google and choose one of them. BUT, for those who persevere, the rewards gained by creating your very own 
custom printed photo gifts
 are absolutely fantastic.
Personalised Photo Gifts
There is no doubt (and we are being very honest here) that ordering a gift with Bags of Love perhaps takes a little longer than an order with a similar company. On the other hand, the results when printed are simply unparalleled by any other generic gift idea that you might find elsewhere. And, what's more, our online preview tools are so easy to use. It might take some time to browse through your collection of photos and select your favourite one, but our editing system makes it very straightforward for you to customise your design in any way that suits you.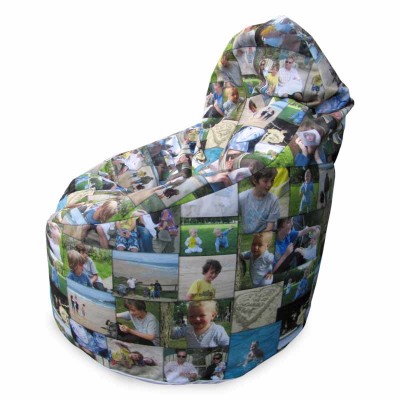 Gift Ideas From Your Photos
Perhaps the most impressive and creative of the photo gift techniques is the photo montage. One of the most common problems we have when we have committed to photo gifts is choosing the specific photo that we would like to have printed! The photo montage style allows you to customise the gift of your dreams with a beautiful selection of your most precious snaps.
Photo Montage On Photo Gifts
We have four montage styles available for you to choose from: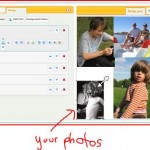 The
make your own montage
does exactly what it says on the tin! You simply resize and reshape your photos to create a fabulous montage of all your favourite snaps. This is so fun and you will love to sift through all those great photos to find the ones that simply take your breath away. Do you remember creating a collage of your best photos on a pinboard in your wall as a kid? Relive those great memories that you never want to forget and unleash your inspiration to come up with the most inventive ideas for your
photo montage gifts
!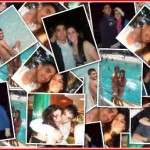 The random scatter montage is created by one of our expert designers. S/he will randomly scatter them (as you might expect!) over the surface of the material onto which you wish to print. This is carried out automatically and is the cheapest available option. The background to the scattered images (for the parts in between each photo) is created by another layer of exactly the same shots. Although it's a random process, this is also highly artistic and can really do wonders for those photos that simply take your breath away. Our designers will not send you a proof as this is a relatively simple technique – well, simple in contrast to…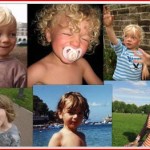 The overlap montage is perhaps the classic montage style. Again, the title makes it simple to understand because this technique involves overlapping one image over the next. This is highly artistic and gives your photos a 3d feel that works beautifully in the living room or kitchen. Just imagine a large canvas print with as a photo montage gift that would be displayed right across the wall of the lounge – wow! A proof will be sent to you via email before the final print goes through.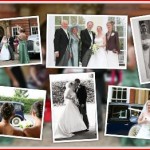 The photo frame montage style separates each photo out from the ones adjacent to it, which highlights each one as special in its own right. The background is one photo (one of those that make up the montage) that you decide to be the one onto which the others are superimposed. A quick conversation with our designers will ensure that your photos look absolutely wonderful! We will send you a proof before we commit to the print – this way, you can be guaranteed to receive a beautiful photo montage gift.
Which One Will You Go For?
With a little bit of time to choose the photos and personalised your photo montage gifts for optimum results, you will have created something truly breathtaking. So much better than that generic present bought with little thought! And, even better, you can make your own montage on a wide variety of our gifts – not just canvases. Take a look at this page to see just how many we have – they range from montage placemats to montage aprons!