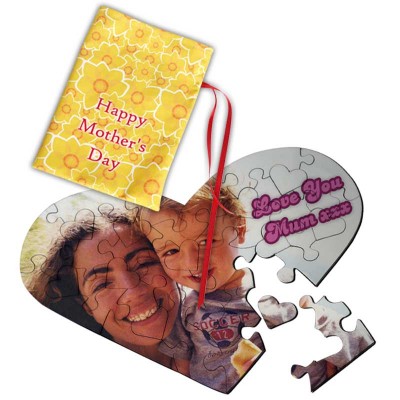 Mother's day is only a month away and if you want to give out of this world mother's day gift ideas this year then it's time to start planning! Gift ideas for mum are always around; flowers, perfume and chocolates. But aren't they so blasé? If you really want to thank your mother on mother's day you need to be extravagant. Gift ideas based on your mum's interests are ideal. This way you match mother's day gift ideas with her daily interests. And finding out your mum's interests shouldn't be hard, after all who knows your mum better than you? By giving her gifts that match her interests do you not only show that you have put in a lot of thought into the gifts, but the gift ideas can also help her carry out these interests…
The Gadget mum
If your mum is a bit of a workaholic or just a plain geek (always on her iPad, laptop or Blackberry) then she will love gifts that keep her gadgets protected. The wet-suit style padding laptop bags and iPad cases protect the electrical goods in style. Personalise the front with a photo of you so that she doesn't forget about her daughter when spending so much time with the gadgets! A digital photo key ring is another great idea. She can carry this neat little gadget around with her and look at up to 56 photos whenever she wants.
The Artistic mum
 As a child would your mum drag you around to museums and art exhibitions? Is her home filled with art books and posters? Basically your mum is into art and isn't afraid to show it! If she experiments with art herself then this is a great opportunity to place those drawings or photographs on photo canvas prints. For landscape photos a Triptych print is ideal. If she is a massive fan of the Pop Art genre then we can turn a photo of her into an Andy Warhol or Lichtenstein style photo canvas. She will be amazed at the resemblance to the real stuff, only she is the star of the painting!
The Movie loving mum
 Has your mum been movie obsessed even since you can remember? Is a whole wall of your home dedicated to DVD's only? Then it's safe to say that movies are a great interest of your mum. Choose photos from her favourite movies and let us create a photo montage which you can place on many of our products. You could create themed photo montages – maybe one montage totally dedicated to her love for Marilyn Monroe? Duvet covers, posters and blankets are great products for a movie photo montage.
The Gardening loving mum
 Has your mum always had rather green fingers? Does she count the days until she can start working on the garden again? And come summer, you barely see her because she spends most of her days fiddling in her precious garden? Then give her mother's day gift ideas than can help her with her gardening! A personalised deckchair is great for relaxing breaks in the garden and a photo calendar or gardening journal will keep her gardening plans organised. If you have photos from her garden from last summer, turn those photos into photo canvas prints she can hang on her wall.
The Exercise mum
Is your mother very health orientated and like to keep in shape as much as she possibly can? Does she like to hit the gym, go running or swimming whenever she has the time?  By giving her fabulous personalised bags that she can use going to and from the gym, you help her stay organised and practical with her interest. A personalised holdall makes a great gym bag, and a wash bag with a cool photo will impress at the gym or in the sports centre. A folding screen can create a private space at home where she can do yoga or weight training.
The Kitchen mum
 Cooking and baking might be your mums biggest interest and your probably not complaining! If your mum loves to spend time in the kitchen on her own or with the rest of the family it's a great idea to get her kitchen gifts. A cute personalised apron with a photo montage of family photos will impress her! If she takes great pride in her kitchen and dining room, personalised fridge magnet letters, coasters and placemats will upgrade the kitchen and bring it some colour and flair.
The Girly mum
If you mum spends nearly as much time in front of the mirror as her teenage daughter then it's clear to say that she has a great interest in girly things like make-up, beauty and clothes. If you want to celebrate your mum's looks and beauty then you could create a photo book filled with stunning photos of her. With all that make-up and all those products she will appreciate stylish bags to keep them in. Make-up bags, wash bags and handbags are great gift ideas for mums who still have a girly side!
The Active mum
If your mother is a super active woman who never likes to sit still and loves having people around the house then she is a rather active mum. A personalised jigsaw puzzle with a photo from a family holiday will keep her entertained. A personalised holdall or shopper bag is perfect for all those errands she's always running around doing. And what does she need to make all those errands lists? Well a notebook! Personalised deckchairs are great for when summer comes around and she has guests over for a summer bbq.