Wonderful gifts for newborns from Bags of Love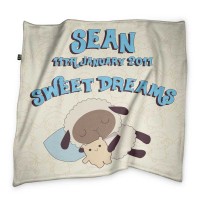 Even though it is almost impossible (actually it is impossible) to find a better present other than the one the parents of a newborn child have just received, it is always worth to try hard and make sure to find wonderful and unique baby gifts.
Gift baskets for newborns are a creative and very personal way of showing your love and to welcome the newborn into this world. You might want to fill it on your own or even together with other friends and family members – that is totally up to you and your ideas!
But what could you fill the gift baskets for newborns with? Any gift vouchers for the parents to use and find the right gift s they want and need for their little family?
Give love with gift baskets for newborns
I can say that personalised gifts with photos are just perfect for some lovely baby gifts.
A comfort blanket for babies for example, 50 x 50 cm square, made out of cuddly fleece and with your choice from three different layouts and your text on it, is a wonderful idea for babies.
Have the name and the date of the birth of the child printed onto the fleece and then have it manufactured by hand especially for you. The comfort blanket for babies is a great gift for gift baskets for newborns. And so is the sleeping bag with design – you decide whether you want to have the name of the child in a montage style or a montage of your photos or designs printed for the sleeping bag. Available in two sizes, in either 68 or 86 cm, the perfect sizes for most babies from 0 – 18 months.
Create your own baby gifts with your photos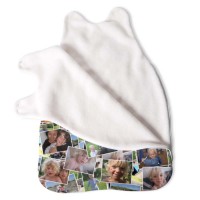 With these unique baby gifts you have already found two lovely and useful products for the gift baskets for newborns. Fill the basket with more things, for example a letter to the baby, some gift vouchers for more personalised baby gifts some small toys or clothing, nappies or anything else you wish to give to the family… Give love with the gift baskets for newborns!