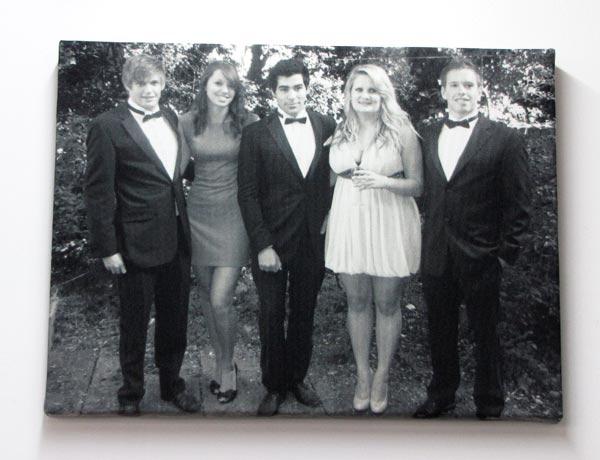 Your friends…they don't know what they want, and when they do, it breaks the bank! But cool presents for teenagers needn't break the bank. Whether you need gifts for your teenage friends for an upcoming birthday or graduation gifts, we got what you need. With your digital photos you can make stylish personalised gifts that are fun and cool gift ideas, from your very own snaps!
Unique gift ideas for girls are stylish photo bags with a flattering photo of her on the front. We do handbags, make-up bags, wash bags, pouch purses and more. Other friends will be impressed with these unique bags! A notebook or diary with a picture of friends will surely be appreciated too, excellent gift ideas for her- especially if the picuture shows them having a laugh.
Is your friend a dog lover? How about using a personalised handbag as a dog bag? These are simply bags that carry doggy bits and bobs such as leads, bones, treats and toys. Fantastic gift ideas for men, is a filmstrip montage of him and the mates on a night out.
Gifts for friends who are at University or College can be sorted by photo posters for their rooms or a photo calendar with favourite pictures. A photo canvas of graduation or the graduation ball make stunning graduation gifts, and great gift ideas as a new home gifts for when teenagers flee the nest!