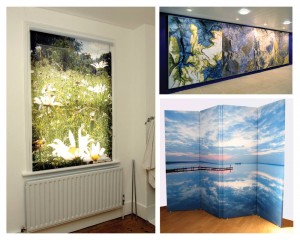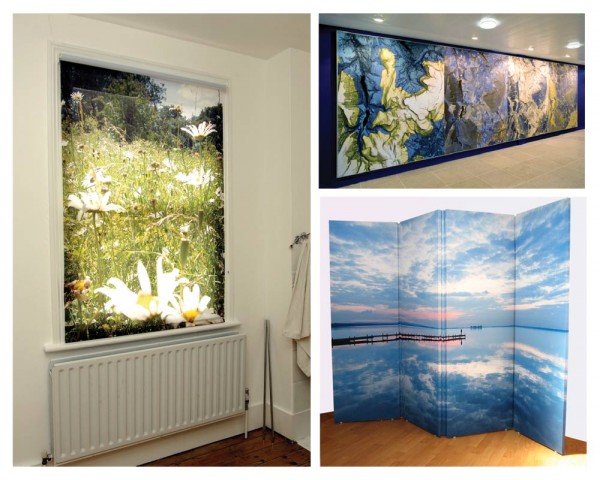 Improve the Feel of your Home
We all know that one picture is worth a thousand words, so why not use your favourite images to create beautiful photo furnishings to brighten up your home interior? With our fantastic range of personalised furniture such as the round floor cushion, the tablecloth, wallpaper borders and roller blinds, it has never been easier to design something totally unique that will dramatically enhance the ambiance of any room! You can put your very own photos on your living room or dining room tables, walls, floors, radiators, blinds and folding screens for beautiful photo furnishings.
Totally Original Gift Ideas
For when the sun comes out in summer, why not try the personalised deckchair, either with an abstract pattern or with your very own photos? These are crafted from European Beech wood sourced only from FSC-certified suppliers and are made in the UK. For a great gift idea for your spouse or partner, why not get the custom double deckchair with printed photo, Pop Art, collage or text? This is a very cool and romantic present that is both practical and sentimental – brilliant gift ideas from photo furnishings.
Break from Tradition with Unique Photo Furnishings
Let's be honest – much furniture often just looks dull and dreary. But with your very own vivid and colourful snaps you can create lively, bright items that will give a bit of zing to your home! Make something truly original and individual that will improve the mood and feel of any room. This remarkable improvement on regular furniture is inexpensive but still great quality. So witness the unbelievable transformation of your photos into stunning photo furnishings and add some personality and creativity to your home!