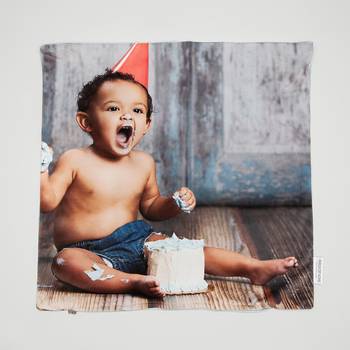 Cushion Covers
Cushion Covers
Cushion covers reviews by people who created and design their own cushions covers using our online design system. Read what these people say about our Personalised Cushion Covers and the service we provide. Many of these folks resell them and retail them themselves, as part of their own brand. Read their views to find out more.
View product info
Outstanding.
Quality was fantastic, printing faultless, colour far more vibrant than I thought possible. Plus service was incredibly fast! This was my second order and was even better than the first, I wish they were a little cheaper so I could fill my room with them but all in I couldn't be happier.

Amazing
Very good quality than I though

Outstanding.
Not only fast and efficient but colour reproduction and material quality were outstanding. Couldn't be happier.

Beautiful
The velvet pillows are as beautiful as they were shown in the editor and the texture really complements their colours.

Cushions with a Great Match
The cushions were very well made. The photo pattern I sent over, was a very near match to the wallpaper I already had on the walls. From the start it was a very easy order, the cushions arrived very quick.

Excellent product
Very well made, quick delivery, very pleased with everything.

Really delighted
The cushion covers are well made, the quality is very good and they arrived quickly, I am very pleased with them and I have ordered more

Excellent product and service
I was delighted with the cushion cover. It was promptly delivered and exactly what I wanted. My Grandchildren (in the photo) are in New York, so this is a lovely thing to have and hold

Good hight quality prints
I purchased a cushion cover printed with a custom piece of artwork as a Christmas present and as extremely pleased with the result. The colours and detail were fantastic and the print went all the way to the seams as displayed in the online designer. The student discount is great as well. Would highly recommend.

Very helpful staff
Good quality cushion Picture looks very nice and just how I wanted it.