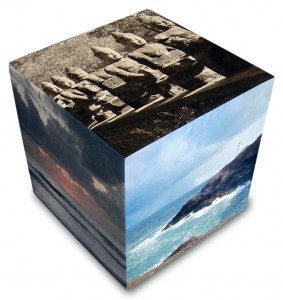 Have you been on an amazing holiday recently? Is your camera full of amazing memories that you wish you could see every day? Then the photo cube might be something for you. With the help of photo cubes you can display holiday snaps in a creative way.
With up to six pictures on each photo cube you can remember your holiday right in your living room. Super soft cushion fabric with your pictures on is sewn onto a firm foam cube creating these stylish photo cubes. The cube sizes range from 4" to 20" so you could even buy a few in different sizes and stack on top of each other for ultimate photo exposure.
Why should your holiday snaps be hidden away on a camera or computer? Bring the memories to life and remember great times every single day!