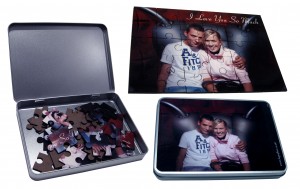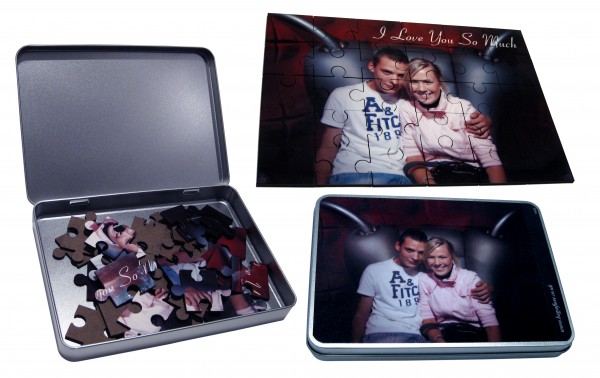 The timeless game
We all love a good jigsaw puzzle. When I was a younger kid, I used to spend hours and hours doing jigsaws (maybe that's not such a good thing to admit to the world!) and I would get so much enjoyment from simply piecing together bits of wood! Nowadays, kids have Eggsboxes (sic) and PS6s (sic) and all manner of consoles and electronic gadgets. But for pure and simple fun, I maintain that you can't go wrong with jigsaw puzzles.
Customised jigsaw puzzles
But to add an extra special touch to these timeless games, personalised jigsaw puzzles would be the ultimate present for any occasion. Customised with your very own photos, these are brilliant gift ideas that would immortalise your most wonderful memories and would also provide hours of fun! Sometimes the perfect gift ideas do not have to cost a fortune, and with two sizes of 30 pieces or 96 pieces, personalised jigsaw puzzles are inexpensive, unique birthday gifts. These gift ideas would also be great for Christmas gifts, so why not pick that brilliant photo of your family on holiday together in France last year with the hot sun beating down as you lick your ice creams happily, and transform it into a beautiful jigsaw puzzle as a gift for your husband, wife, partner, kids, or even grandparents.
Hours of fun!
Jigsaw puzzles are creative, original gift ideas that are both practical and artistic. The picture is printed on a 2.5mm deep wood base with a waterproof gloss laminate, which makes it much thicker and sturdier than common cardboard puzzles. These really are gifts not just for a birthday, but for life. Make an affordable, treasured family heirloom with your very own photos on personalised jigsaw puzzles. Easy to design but fantastic gift ideas. Make yours today!