Have you chosen your Christmas tree yet?
At Bags of Love, we like to think of ourselves as experts in creating beautiful and unique personalised gifts, which are especially important around Christmas time!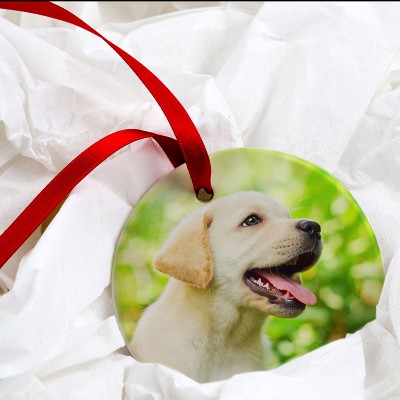 If you are planning on decorating your home with a gorgeous Christmas tree this year, then you need to make sure you decorate it to suit your home and your taste. As well as glitzy baubles, colourful tinsel and twinkling fairy lights, why not add a more personal touch to your tree this year?
We have created gorgeous personalised Christmas ornaments, which will look just beautiful on any Christmas tree and can be reused year after year. Our Photo Christmas Ornaments also make wonderful gifts for family and friends. If you have a precious moment, which you both share, captured in a photo, then imagine their delight when they see the photo printed onto their very own personalised ornament.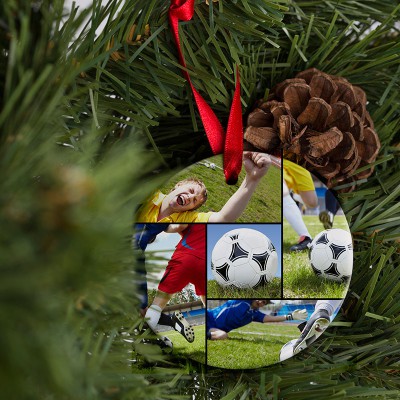 What better way to celebrate the festive season with loved ones, than to see their smiling faces captured forever in a gorgeous Christmas ornament. Our Christmas tree ornaments are made from ceramic and are printed on both sides, so you can choose to display a different image on either side. They are also available in 4 gorgeous shapes – a heart, an oval, a star and a bell. Each ornament comes with a pretty red ribbon, making them easy to hang from your tree.
Designing your very own photo ornaments couldn't be easier really! All you have to do is visit our Personalised Christmas Ornaments page and we will start you on the creative process. Choose your photo or design and upload it onto the shape of your choice. Why not go the extra step and add text to your ornament – a name and date will really help make it a family heirloom, which you can pass down for years to come. Once you have designed your ceramic ornaments, we will print them and get them to you in time to decorate your tree for Christmas.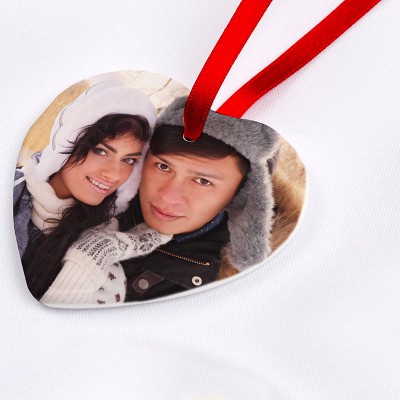 You can really have so much fun designing your very own ornaments for Christmas. We've also been designing them at Bags of Love HQ for Secret Santa gifts and trust us – they make really fun Secret Santa gifts, which anybody will love and truly appreciate. Much better than a boring, generic gift, which you can pick up from any old shop!
If you fancy designing your very own Personalised Christmas Ornaments, just click here and we can get you started!
Merry Christmas
Bags of Love x