Personalised bed sheets
Changing the look of your bed by using personalised bed sheets is easier than you may think. Personalised bed sheets allow you to make either original gift for someone special, or simply change the look of your bed by adding a touch of personality. It is also a great way to surprise your partner. Can you imagine the face that your partner will have when he or she finds  the personalised bed sheets that you previously hid under the duvet?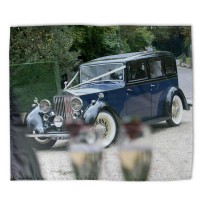 Bed sheets in 5 sizes
Personalised bed sheets are printed and sewn to order. Personalised bed sheets can be very special photo gifts for your loved ones. You could print a unique photo on the entire surface of the bed sheet, or you can go for a photo collage of your favorite pictures printed on your personalised bed sheets. Personalised bed sheets are available in five different sizes in order to better suit any type of bed, but, if desired, they can also be tailored on demand. Personalised bed sheets are customized in order to match very well duvet covers, pillowcases and personalised blankets. All these products are perfect if you like being covered by your most important memories.
Bed sheets size:
*  Single 180 x 275cm
* Double 230 x 275cm
* King Size 275 x 275cm
* Super King Size 300 x 275cm
* Emperor 320 x 290cm
* Cot bed sheets 100 x 145cm