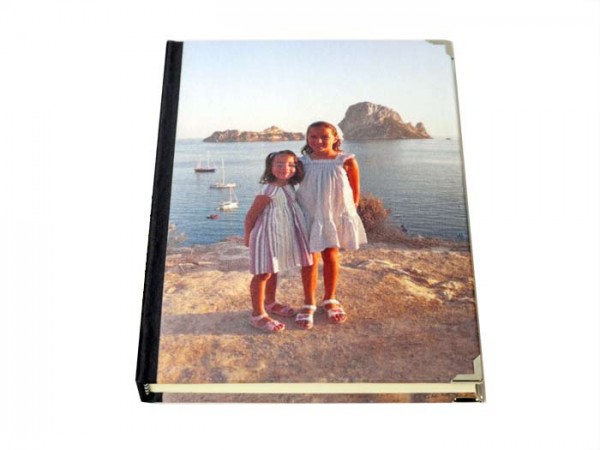 A great thing about personalised gifts is that they have no age limit. With Bags Of Love you can get personalised gifts for the whole family or friends of any age. We all like to surround ourselves with things that are personal to us. Whether that's photos of loves one's, photos of great memories or images of things we idolise or admire. And if we can put those things on items we use every day or in our home – even better! For  a child it's all about growing up and becoming a person of their own. They develop their own interests and start noticing how people around them acknowledge them. Giving kids personalised gifts for birthdays and Christmas is perfect. Kids personalised gifts are great for kids as they can help them develop and feel happy in their personal space are ideal. Here are some kids personalised gifts ideas:
Notebooks – These personalised notebooks are great for school and at home. They can show off their holiday memories from this summer by having the front cover personalised with a photo. For home they are ideal to practice writing and drawing in.
Posters – Most kids idolise singers, actors, actresses and other teen sensations. Having posters in your room of those is a long standing tradition with kids. Find images of your kids favourite celebrities and put them on posters, they will love it!
Photo Boxes – Hiding and storing things is another things kid's love. So giving them personalised photo boxes with funky prints and images will make them ecstatic. Perfect for them to store toys and personal belongings in.
Cushions and Floor Cushions – Our cushions range is great for the kid's room or for play days in the living room. If your kids have friends around the floor cushions are great for lounging. You could put their favourite TV-stars or animals on the cushions.
Photo Canvas – Again putting kid's favourites like Hanna Montana or great photos from holidays with the whole family on the walls of their rooms will go down well with the kids.