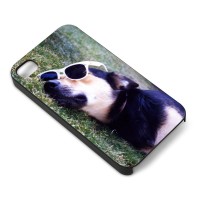 One element that is crucial to take into consideration when hunting for the right Xmas present is "The Coolness Factor." No matter how practical those white socks and underwear are that grandma gave you, they are not cool Xmas presents you'll want to show off to your friends and co-workers. As far as sibling rivalries go, "The Coolness Factor" is extremely important when it comes to secretly comparing Xmas presents. Yet, the number one most important element that tops the coolness of every Xmas present is: originality. If someone else in your office or your classroom received the exact same Xmas present as you, then that Xmas gift has immediately lost all shred of hope for ever being a cool Xmas present. This year, instead of exhausting yourself in shopping malls and fretting about finding something original, create a unique and cool Xmas present for the ones you love by including your personal photos and designs on classic Xmas presents.
Digital Gadgets make cool Xmas presents
Nothing is cooler these days than the latest and greatest digital device. Steve Jobs was no dummy when he set up Apple's business model to continually release newer and smaller technologies and constantly be designing upgrades — for Pete's sake, we're already speculating about an iPhone 5, when the fourth iPhone was released a few months ago! While the digital gadget itself has a significant "coolness factor," the only item that tops these cool Xmas presents are customized cases and slip covers. Even if everyone is chatting on their idential iPhones and tapping away on their conventional iPads, yours can stand out with a personal photo or design printed on a case or slip cover. Whether you're looking to add coolness to your laptop, Kindle, iPhone, or iPad, we'll supply you with cool Xmas presents for everyone on your Christmas shopping list. Simply select your favourite digital photos and we'll print them on laptop bags, Kindle cases, iPhone cases, and iPad slip cases. Your cool Xmas presents just got cooler.
Personalised Pop Art makes cool Xmas presents
Which famous 1960's commerical artist is cooler than Andy Warhol?! Crank up "The Coolness Factor" on any one of your personal digital photos by adding the pop art effect. For just about any product, you can choose between a number of pop art effects to make cool Xmas presents for everyone. When personalising your pop art, you can pick between Warhol, Che, Banksy, a Custom Portrait, Colour Splash, or Posterise. Each style is unique and brings out the best qualities in your digital photograph. Whether you're printing your pop art photo on a canvas print or digital gadget cases, you will be pleased by the surprised and impressed smiles you receive by giving cool Xmas presents this year.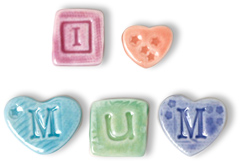 Clever Fridge Magnets and Coasters make cool Xmas presents
If your Xmas present recipient relates more to the cute side of cool, then consider our Fridge Magnet Letters and customised Photo Coasters! Not only are these Xmas presents aesthetically pleasing and adorable in every way, but they also allow for play and clever arrangements, which highly contribute to their entertainment and "Coolness Factor" standings. While the fridge magnet letters are strictly font designs, you can get really creative with your personalised photo coasters for some especially cool Xmas presents. Similar to the fridge magnet letters, you can write text and lay out pictures that tell a story or convey a meaning. For example, you could print "I" and "♥" on two photo coasters, and then with as many remaining coasters simply print endearing photos of family, friends, and pets; this way you can "♥" a different, or as many loved ones everyday!