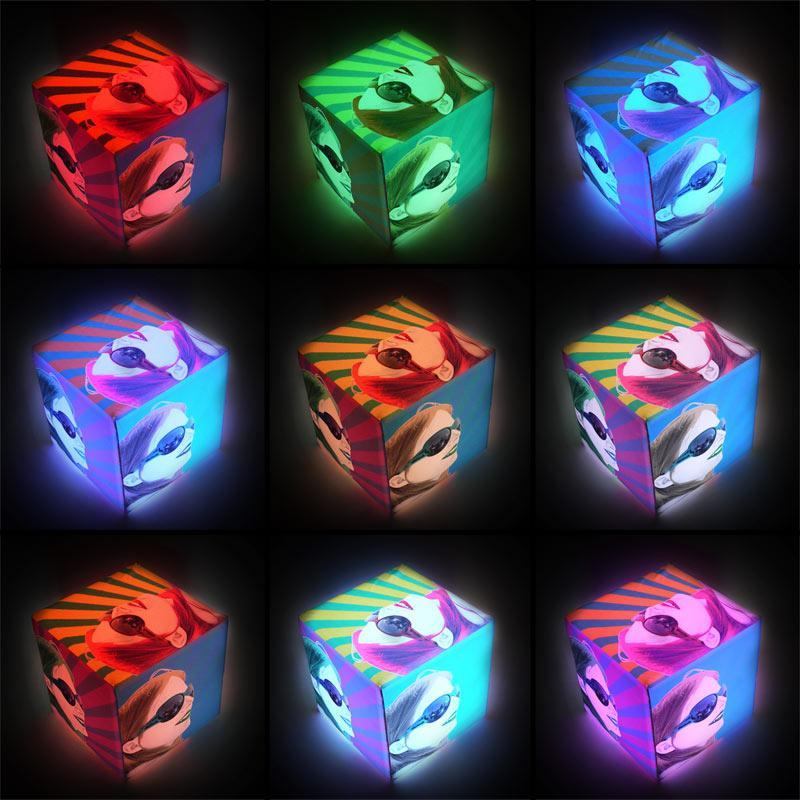 "Christmas is a time for love, community and togetherness, so why not go for these lovely black socks, scarves or jumpers…" Blaa blaa blaa…
What you really need to spice up the festive season is awesome and unique Christmas gift ideas that make Santa proud of what he is delivering. He is, after all, the guy who's got to deliver all your Christmas gifts. The best way to do this is definitely to get personalised presents that you customise online with your own photos. Santa is definitely so fed up of the bland High Street xmas presents that will be unused or even chucked away. So why not design dynamic, affordable Christmas gifts that needn't break the bank but create a high visual impact to excite and inspire your lucky receiver. Now that's what I call a cool Christmas present.
How about the light cube? The light cube is personalised with 5 of your most precious photos and brightens up (literally) the bedroom of whoever is lucky enough to receive it! Photos of their friends, pets, family, fast cars, sports teams… you name it, the light cube can do it. Fantastic for nights in as it emits a cool and subtle glow that makes for a cosy and dramatic atmosphere – perfect Christmas gifts for teens. If their parents give them a light cube this Christmas…
Santa will be very proud of his Christmas gifts
The teens will (perhaps, although there is no guarantee) stop complaining!
So kill two birds with one stone and let the sleigh bells ring with cool and stylish Christmas gifts like the photo light cube to jazz up any bedroom. Make Santa proud of giving these personalised gifts – he has to deliver so many uninteresting, dull ones that he is probably bored to death with obvious gift ideas. Wake him up and capture his attention with these unique Christmas gift ideas customised by you.