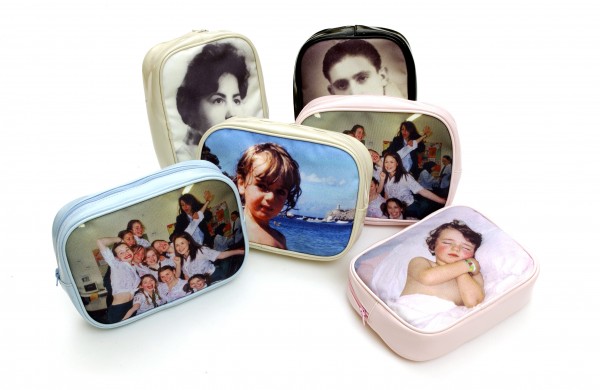 Every single Christmas us Brits struggle with what to get for our mums, sisters, girlfriends, grand mums and female friends. This is because women can be quite picky about Christmas gifts. Expectations are high as they want beautiful, personal and practical gifts that will make them feel special. They want Christmas gifts they can use on the Christmas holiday and in the New Year to come. They want Christmas gifts that they will remember and gifts that they can brag about to their friends.
Personalised Christmas gifts will do the job. Personalising gifts mean that you have taken the time to find a photo, print or artwork that the receiver will like, to go on the product. This means that you haven't just rushed to the shops the day before Christmas to get any riff raff gifts which have no meaning or thought put into them. A flattering photo of your sister or mum on a useful gift will make her over the moon on Christmas Day.
Personalised make-up bags make great Christmas gifts for her. Buying a new make-up bag isn't normally on every woman's priority list, the make-up inside it is far more important! Getting her a fresh new make-up bag personalised with a gorgeous photo will make her Christmas a joyful one. The base colour of the high quality personalised make-up bag is your choice. We offer a soft pink, ivory, powder blue and black. Then add the finishing touch – a photo, print, picture or anything you can think of! Personalising gifts is ideal for Christmas.