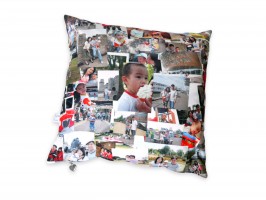 Amazing Christmas gifts are far from ordinary; they are extraordinary! If you are looking for unique and personal qualities in your amazing Christmas gifts this year, then check out some of our newest photo gift products. While you check off everything on your amazing Christmas gifts shopping list, you can simultaneously decorate your home with festive and personalised Christmas decorations, such as Christmas ornaments, Christmas stockings, and even Christmas bunting! This year, sugar and spice won't be the only niceties enriching your holidays with our amazing Christmas gift ideas:
Classic Amazing Christmas Gifts
Are your gift recipients traditional, or universal, or secretly picky? Well those peculiarities don't have to be a problem this year with our classic amazing Christmas gifts! For your stylish friend or trendy sister, consider our personalised t-shirts (available soon) as amazing Christmas gifts. Not only are our t-shirts high quality with clear, deep-fabric imprinting (unlike the cheap t-shirt sticker prints that peel away after one or two washes), but also the photograph, design, or text you choose to print will be received with great adoration and fond memories. Another classic amazing Christmas gift option is our new photo mugs and cups idea! Made from authentic creamy bone china, our photo mugs and cups will add an extra warmth to your daily coffee and tea with a personalised photo printed neatly and permanently on their smooth surfaces. Whether you're looking for amazing Christmas gifts for latte drinkers, tea sippers, or espresso enthusiasts,  we've got all the photo mugs and cups for your Christmas gift shopping list!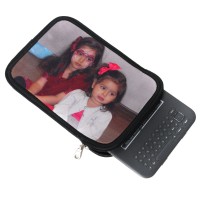 Unusual Amazing Christmas Gifts and Stocking Fillers
For those trendy or hipster gift recipients of yours, find an unusual amazing Christmas gift (that can also double as a wonderful Christmas stocking filler!) in our personalised wallets, photo bookmarks, and eBook reader covers! Not only will all these amazing Christmas gifts fit perfectly in all Christmas stockings, but they will also add an extremely personal touch to every smile and fond memory encouraged by these amazing Christmas gifts.  If you want to give amazing Christmas gifts that are important and used on a daily basis, then consider personalised wallets. Think about it: Where do people keep their most valued material posessions? Their wallets. Then why not include the most valuable aspect of life (relationships) on their wallets with a precious image of family, friends, and a priceless memory? Instead of carrying around photos inside your wallet, print them directly onto your personalised wallets! The same destinctions follow for photo bookmarks and eBook reader covers. Even though you don't need a photo bookmark to hold the place in your eBook reader, you can satisfy both your paper book readers and your eBook readers this Christmas with personal images printed onto customised eBook reader covers and photo bookmarks.