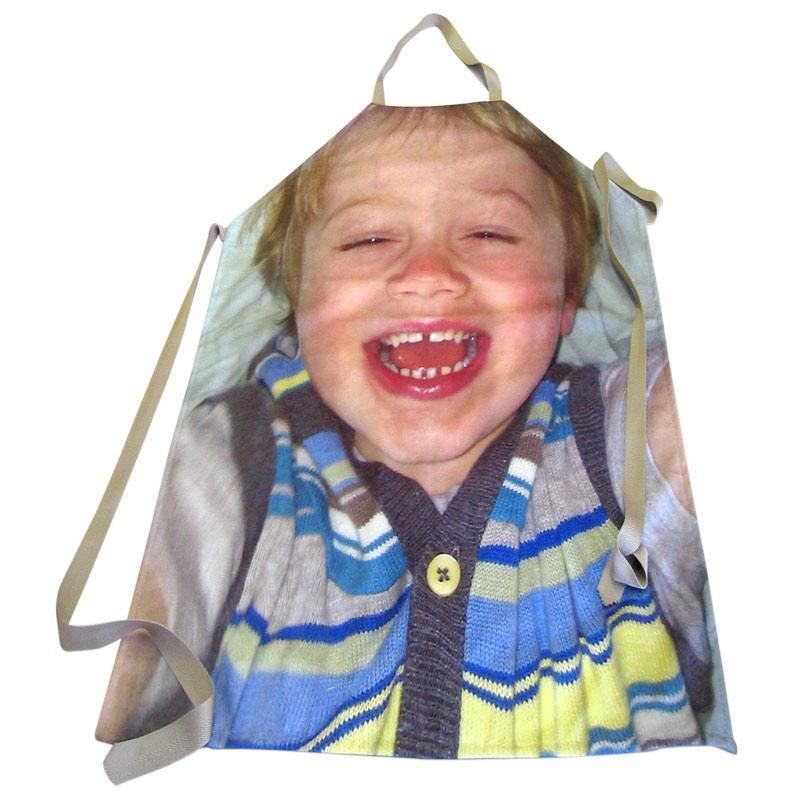 "Deeeck the halls with bells of holly, fa la la la laaaaa… -" O sorry, where was I?
It's Christmastime!
And what does that mean? Gift-buying!
Done it yet? Me neither!
But don't fret, because with BagsofLove you can design and create your very own personalised Christmas gifts from the comfort of your own home. Get into the festive mood (as I obviously already am!) with these 3 fantastic and unique Christmas gift ideas for the people that mean most to you.
Christmas gift no. 1: Personalised apron
The personalised apron is a fabulous gift idea for anyone who loves cooking or fancies themselves as (or rather, if they are a woman, just fancies) Jamie Oliver. We spend many hours every month cooking for ourselves and for our families and friends, so why not give someone special a totally unique personalised apron to add some fun and creativity to the kitchen? Customised with your very own photos and even with text of your choice, personalised aprons are wonderful Christmas gift ideas.
Christmas gift no. 2: Photo Placemats
These fantastic photo placemats are a must-have for all those Christmas dinners when we all eat far too much than we probably should. They are a brilliant talking point for any dinner party, so customise your personalised placemats with photos of your family or relatives! Use many different and diverse photos to add a very imaginative sparkle to every mealtime. Heat resistant and easily wiped clean, the photo placemats are practical and creative Christmas gifts to spice up any dining room.
Christmas gift no. 3: Photo Calendars
Photo calendars are awesome Christmas gifts because they are very creative and are useful because they start only 6 days after Christmas day! Use a wide variety of all your best photos printed onto photo calendars to add dynamism and energy to any desk or surface. Gifts that last the whole year and will not be hidden away after the special day. With 160gsm paper you can design your very own personalised calendars as completely unique Christmas gift ideas for your nearest and dearest.