Guess who recently placed an order with us???? Sorry, but we can't hold in the excitement for long.
It was none other but the LFC a.k.a Liverpool Football Club. Yes!! We were flabbergasted ourselves for the first few minutes on hearing this. Gwen, our UK site customer service manager, spoke to Kimberley, from LFC TV, who asked us to print fabric designs for a brand-new episode of Kop Kids 4 where reporter, Finn, interviews the LFC Vice-captain, Daniel Agger (video below). Made from stiff translucent, the prints are the backdrop for the children's programme set.
Not only were they happy with the prints but Kimberley was kind enough to sneak out some photos right before the episode shooting –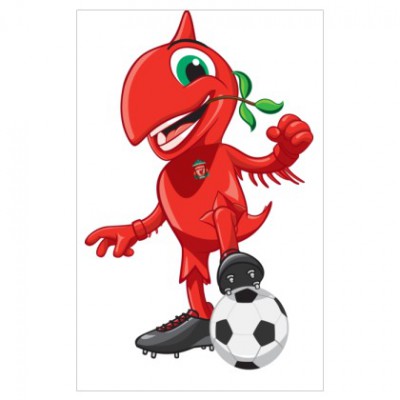 We also managed to get a quick feedback from Kimberley – "Many thanks, I'm sure I will be ordering some others very soon."
You might get a glimpse of our design prints on the brand new episode of LFC TV's Kop Kids 4 in the first 2 minutes –
To tell you the truth (not really boasting), our fabric printing really has been on a roll with the number of orders we have received over the months – starting from Superhero costume designs to Katie Price's outfit  for the launch of her new autobiography and this time it was Nina, our German customer service representative, to have received this call.
So here goes another addition to our collection of printed fabric designs – suppliers of LFC.
Who do you think should have their fabric designs printed from us next?