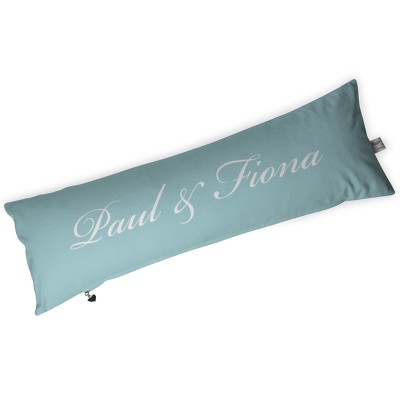 Give The Happy Couple Personalised Wedding Gifts
This spring has most certainly been a wedding crazed season with the big Royal wedding of Prince William and Catherine. Summer is approaching and summer weddings are the most popular in the UK so you probably have a couple of wedding invitations coming in the mail box. For these weddings taking place this summer you'll need amazing wedding gifts for the happy couples. Married couples to be often ask for gifts from a register they have set up which often includes homeware items. These items are necessary for them to start their new life together but most of the other guests will get them what they've ask for so why don't you stand out from the crowd and give them gifts, personalised gifts, they never imagined! Designer bedding items like highly personalised cushions make fantastic wedding gifts.
Designer Bedding Wedding Gifts
A part of getting married is settling down together, making a home together. Having children is also likely on the horizon so giving personalised designer bedding items is both symbolic and thoughtful. Whilst the rest of the guests give the couple traditional wedding gifts like tableware surprise them with quirky yet elegant designer bedding gifts. Personalised gifts are ideal for couples who are setting up a home together as they mark their union. Cushions are fabulous designer bedding items so we've created special wedding gifts designs for our sausage cushions and pillow cases. We have created three harmonious colours: umber, lilac and turquoise and two different font options which you can place on the sausage cushion and pillow case. Then it's up to you if you want simply "Mr and Mrs" or "Mr and Mrs" followed with the couples surname or why not add both of their first names to the cushions?