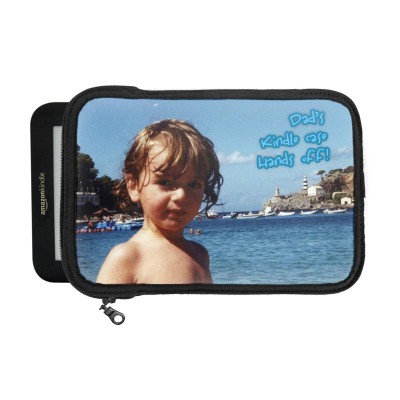 Bags of Love Evovles With Technology
As technology evolves so does Bags of Love. The latest electronic gadgets call for the latest accessories to keep the gadgets safe and Bags of Love are constantly inventing new products to keep up with technology. Gadgets such as smart phones iPhone and Blackberry, the iPad, netbooks and the Amazon Kindle are now becoming part of more and more British households as technology improves and becomes more accessible for the masses.
Kindle Mania
The Amazon Kindle is a great way to browse, download and read e-books, magazines and newspapers wherever you are. The Kindle's are seen everywhere on public transport in London but London is a dirty and rough city so it's important that you store your precious gadget goods in protective cases. We where the first to bring you personalised iPad cases and now we are doing the same with the exclusive personalised Kindle case.
Kindle Gift Ideas
These protective cases for gadgets are perfect gift ideas for friends and family who love their electrical pals and cherish them highly. A 4mm tough cushioning custom made with your choice of photo/image/text after the size of the kindle (21×14.5cm) will keep the Kindle safe and protected when you travel across London. These gift ideas are also perfect to take on holiday where sand, water and sun can damage the gadgets. Read safe wherever you are with the super smart and attractive personalised Kindle case in hand.