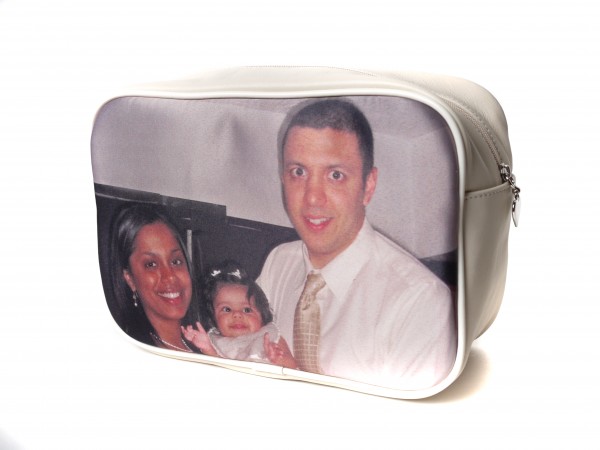 A ladies personalised wash bag is suitable for any occasion anytime of the year. Christmas Day is next Saturday and plenty of women will receive these personalised gifts that will make them jump for joy. Personalised gifts that feature photos are highly personal and they are truly appreciated by all women at any age.
Wash bags for women can be personalised in many ways, using photos is just one of them. Not only can you have a normal photo printed on this personalised wash bag you could even have a Photo Pop Art image printed on it! Your wife could be printed in Lichtenstein-style on a stunning leather wash bag. Now isn't that a fantastic personalised gift?
You can also have our funky Graffiti print in a range of different colours on the wash bag. The woman's name can be featured on the wash bag in neon pink! Or you could scan any print, drawing or graphic yourself and send to us which we can print on the personalised wash bag.
Personalised wash bags for women make ideal personalised gifts for anniversaries, birthdays or at the birth of a child. Great looking photos on a wash bag can mark your friends 30th birthday, the arrival of your brother's first born child or you and your girlfriends first Valentine's Day together.