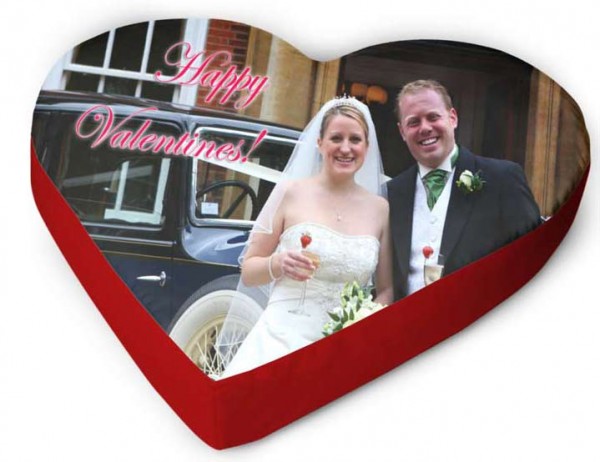 As we've already mentioned giving personalised gifts is the way to impress that someone special on Valentine's day. Designer bedding items are ideal Valentine's day gifts as they are soft and cuddly gifts personalised with photos or images special to the receiver. Our cushions are popular gifts for all occasions but even more so on Valentine's day. Cushions are used for comfort; comfort when you watch films, read or sleep. They are placed in living rooms and bed rooms where you spend most of your time with your loved one.
Floor cushions are great for socialising in the living room and a sausage cushion give great support when reading or watching TV. Our original photo cushions are great for decorating any living space with personal photos. Basically cushions from our designer bedding range are great for your home! So for this Valentine's day we've created a very special cushion for lovers. A heart shaped Love cushion in the same stunning material as our photo cushions, and with the classic Bags of Love detail; the silver heart at the end of the zipper, ideal for lovers.
The love cushion comes in two sizes, 50 cm and 100 cm. Place two images on both sides of the cushion or simply one on the top and simply leave the bottom in the colour choice. The sides and optional bottom colour comes in red, pink, beige, blue or black. The larger sized Love cushion is similar to our floor cushions and can therefore be used for the same purpose. Sit with your partner in front of the fire place or TV on this beautiful Love cushion and reminisce over your love. When not in use the cushion will look great on the sofa or on the floor next to the rest of the interior. These romantic and highly personalised Love cushions make perfect Valentine's day gifts for your partner whether they are a man or woman.