Wonderful floor cushions for children
It's this time of the year again, time for the big spring clean up of the house or flat! The rooms of the children especially need a proper makeover and clean up, after spending so much time in their rooms during  the cold winter weeks. Why not surprise them with something new, such as unique floor cushions for children with their favourite photos or images from cartoon characters so they can have some comfy seats to play or relax on in their own rooms. We offer different sizes of floor cushions, the round floor cushion in either 50 or 70 Diameters for example as well as the rectangle and square floor cushions in 4 sizes.
Create your own floor cushions for children and their room
You can choose the unique design, you can even create it yourself on your computer at home. Why not design wonderful home gifts together with your children?
They can decide which images to upload, where to place them on the floor cushion and then also add their name or any other text they wish.
Let them create their unique floor cushions for children, you'll see how much fun this is and how much they'll treasure their very own floor cushion once they receive it.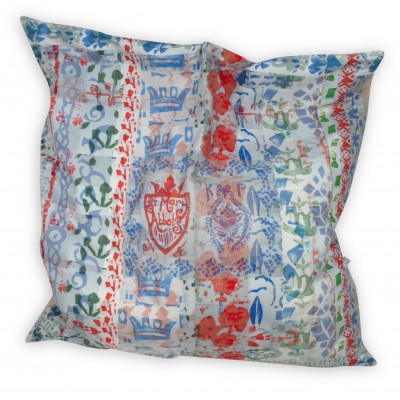 Your photos on floor cushions for children
It doesn't necessarily have to be a photo for the print, you could also let your children draw some of their own artwork or put together a photo montage, and then just scan the design and upload it  to then preview the floor cushions. That's how easy it is to design something new for the children – something they really can use and will enjoy for sure!
Perfect as Birthday presents not only for children, but for anyone else of your friends or your family as surely everyone will love their very own personalised floor cushions!