Celebrate National No Make Up Day with your cosmetic bag
Guys, were you already wondering why some women you see every morning on the tube, train or bus on your way to work looked slightly different this morning? Some of them were even not recognisable and you thought that new women have joined the team of commuters on your way to work…
All wrong except for the different looking women, it is National No Make Up Day in the UK today which might explain the latter. Brave women all across the UK spent some more time in bed this morning because they knew that there's no need for wearing Make Up today – even though most of them have to admit that this actually doesn't make them feel confident. Turning up bare faced at work is something most women haven't done for ages….are you brave enough?
Did you dare to bare?
You could celebrate this important day and reward yourself for making it through the day with unique cosmetic bags, designed with your images and produced in the UK.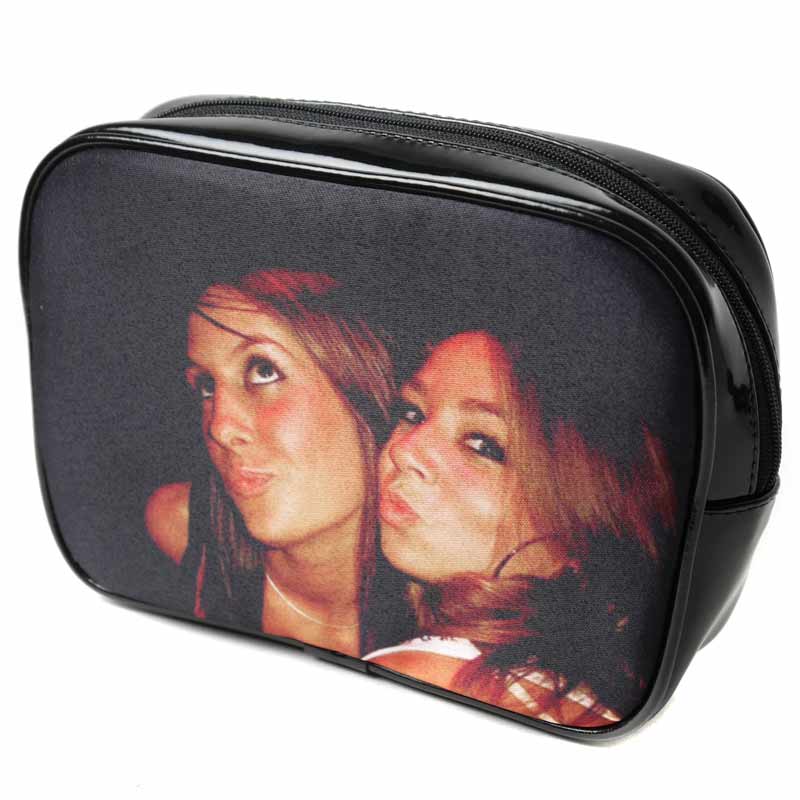 Unique cosmetic bags Uk with your own designs or photos
To create them just start uploading your favourite images online, there's a straightforward and easy to handle design program where you can just upload your image or images one by one and then play around with them and find the right size and the perfect spot on the preview of the cosmetic bag.
You could also add personal text or e message, which is great if you are thinking of designing unique cosmetic bags for friends and fellow brave women.
Unique cosmetic bags UK in different colours and even material, handmade in our premises in London. Could you reward your friends and yourself with a better treat?
The perfect bag for keeping your makeup in one place – and find it faster in your handbag. Which by the way could also be another unique masterpiece, designed with your images as a wonderful photo handbag.  The cosmetic bag as a cute accessorize for the photo handbag – that's not only a great idea to create for yourself but also as gifts for women all around you, either friends or family.
So guys, just for your information, from tomorrow morning on everything will be the same, you'll surely recognise all the women around you again. They might have some unique cosmetic bags for their make up session on the tube or train though…