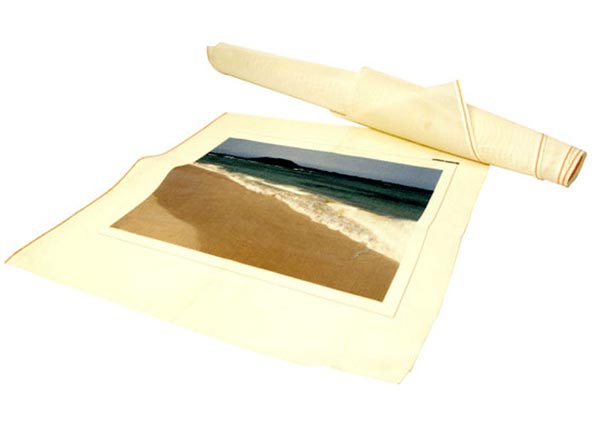 Perfect for the needlework or embroidery lover, a tapestry is a canvas that has the photograph or image of your choosing printed on it. By sending your digital photo and your blank canvas to Bags of Love we can use high quality printing processes to print the picture on to the canvas and then send it back to you so that you can follow the image as a pattern. Whether you love needlework yourself or you know somebody that would appreciate a personalised embroidery canvas to work on, personalised tapestries are a great and unique product.
A digital photo of your favourite place and we'll send you the personalised canvas so that you can stitch it and then hang it in your home. You could even use a digital photo of your house or one of any subject whatsoever. Up to a metre in length and even longer by order, personalised tapestries make a great way to personalise your living room, dining room, or any room in the house.
Bags of Love has many unique home décor items as well as a superb range of personalised photo gift. If canvas is your thing but you aren't skilled at needlework then we can supply a photo canvas print instead – your image or digital photo is printed onto high quality, natural canvas and returned to you within a matter of days so that you can enjoy a personalised picture on your wall. Our high quality personalised photo items such as the photo canvas have many different applications and most have a superb range of options and very fast turnaround times too.