Summer footwear just got a whole lot more fun…and personal!
We are launching quite a few fabulous new products at the moment, but one in particular has got everyone here in Bags of Love HQ very excited. Maybe it's because we are all in the summer spirit and the lovely warm weather and sunshine is having its positive effect on us, or maybe because it is just super exciting.
Introducing the Bags of Love Personalised Flip Flops!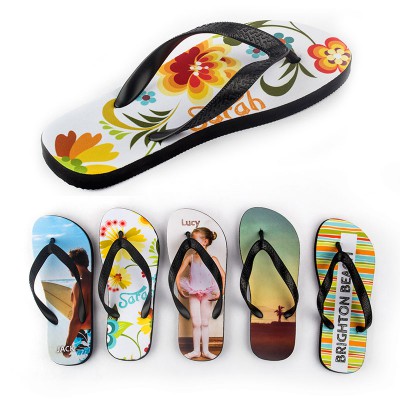 These gorgeous customised flip flops will make a fun and unique gift for friends and family, and a great treat for yourself. One of our lovely followers on Facebook even suggested that they would make a great wedding favour, if you were to get married on a beach. What a romantic.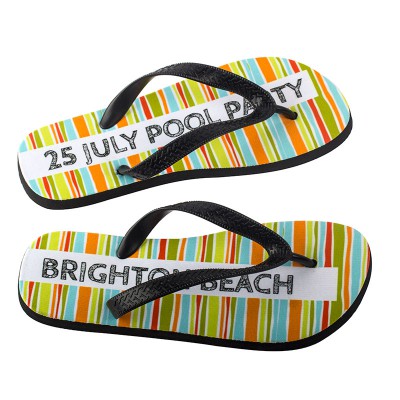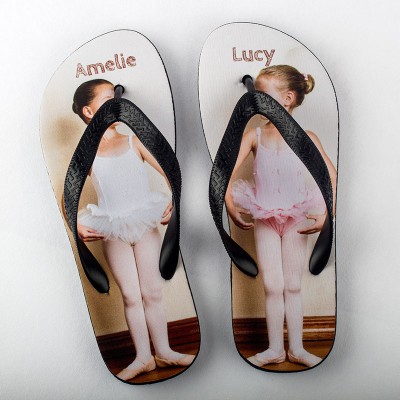 This customer decided to design her flip flops with photos of her gorgeous daughters in their cute ballerina costumes. This is such a fun and unique way to take photos of your loved ones around with you.
If you are looking to update your summer wardrobe, then these customised flip flops are for you. Easy to design using our simple design interface, simply choose your favourite photos or designs and even add some text if you want, to create a pair of flip flops totally bespoke to you. Our Personalised Flip Flops are made from a lightweight yet strong rubber and the straps are a comfy plastic, which won't rub your toes and give you those horrible blisters. We make everything for you right here in our London premises, so you can be sure that you are ordering something special and unique to you.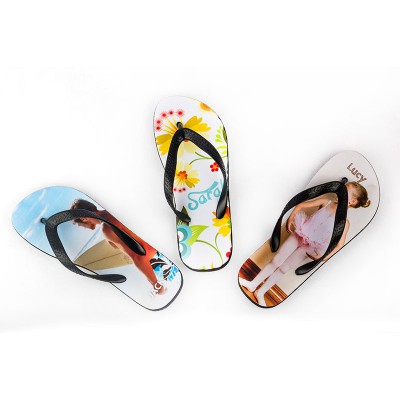 Our Personalised Flip Flops come in 4 sizes, small, medium, large and extra large. To help figure out your size, we've created a handy little size chart.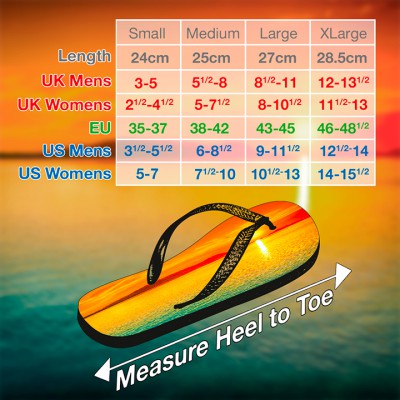 So whether you are going to be strutting your stuff on the beach or by the pool, or if you are looking for a gift for a stylish and picky friend, then look no further than these gorgeous summer must-haves. So go on, treat your feet and make a splash with our Personalised Flip Flops! Get started by clicking here.
Bags of Love x