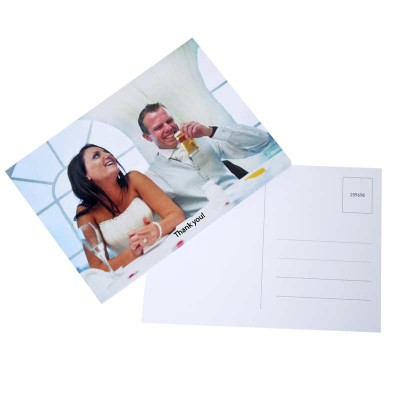 Say Thank You With Gift Ideas And Greeting Cards
When you have hosted an event it is always nice to say thank you to the guests for participating in the festivities. Or when friends and family have been there for you through hard times it is also a polite gesture to give them your thanks. You can thank people with special gifts ideas and greeting cards. Generic thank you cards might not express your feelings well enough and they probably don't have any level of personalisation. That's why personalised thank you cards are so great because they can be personalised with photos, text, prints or graphics.
Personalise Thank You Cards After Big Events
For big events such as weddings, baby showers, Christenings, Bar Mitzvahs and anniversary parties thank you cards are a must. Events such as when two people embark on marriage or the birth of a child is recognised are personal occasions when friends and family come together to celebrate. So the thank you cards should therefore have the same type of personal sense to them. Adding photos from the wedding day or of the baby on the day he or she was Christened gives the greeting cards a high level of personalisation.
Corporate Thank You Gift Ideas
There are also many great gift ideas, like photo gifts, which gives the message of appreciation a more personal feel. Thank you gift ideas and greeting cards are also ideal for corporate organisations when they need to thank customers, suppliers, business partners or staff. If you threw your staff a massive Halloween part as a thank you for their performance, make them personalised jigsaw puzzles with photos from the big party as another thank you gesture. Thank you greeting cards work very well for this occasion as well.