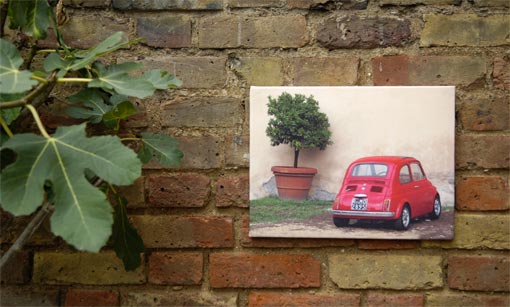 Pictures are taken all year round all over the world so every season offers new exciting sceneries that can be celebrated on photo canvas. Each season has its beauty. Summer is a time for sun, sand and fun – often abroad on holiday. Autumn gives us beautiful sunsets and we see the trees change colour right in front of our eyes in parks and woods. Winter means Christmas holiday fun in the snow, making snowmen and perhaps going away on a skiing trip. Spring means brighter and longer days and flowers coming to life, getting a taste of summer.
All these different moments should be captured on camera and put on photo canvas. These snaps become photo canvas art when put on high quality photo canvas and onto the walls as seasonal photo canvases to be admired each day. Instead of buying ready-made photo canvas art, why not make your very own from start to finish! See the scene, take the photos, pick the best images and then simply place your order with Bags of Love and have the artwork delivered straight to your home!
When winter comes along and you come inside from a cold walk, seeing those pictures of the two weeks in Egypt will surely make you feel warmer. At least on the inside! Stunning autumn images make stunning editions to any living room and can be adored all year around. Spring flowers on photo canvas will look great in bathrooms and hallways. And with the offer buy 2 get 1 free, it is certainly time to put those seasonal snaps onto stunning photo canvas. Seasonal photo canvases make stunning home interior.