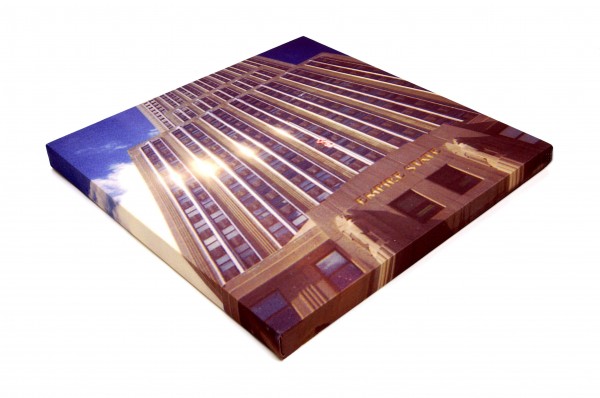 With 4 days and 13 hours left until Christmas Day 2010 you have to get a move on if you haven't bought personalised gifts yet! You can order photo canvas prints up until Thursday but the sooner you place your order the better. You might think there's a lot of hassle involved in ordering personalised gifts online but it is by far the easiest way to shop for Christmas gifts. Whilst everyone else run out in this awful cold weather to buy Christmas gifts in the busy shops these upcoming days YOU can simply just turn on your computer and buy amazing gifts in no time.
The deadline to receive some of our products before Saturday has already passed but you can order photo canvas prints all you want until December 23rd. The best thing about photo canvas prints is that they suit anyone because we all love items that can make our personal space feel more personal. The photo you choose all depends on the person. If your sister spends all her time with her friends a photo of them together is something she will appreciate. Your dad might love travelling, so photo canvas prints with beautiful images of other countries are ideal.
Perhaps your brother really loves New York, you could find a skyscraper image from the city that never sleeps and put it on canvas so that he can enjoy the city buzz in his room. Your mum might love art so put her favourite famous paintings on photo canvas prints and she'll jump for joy. A family portrait photo on a large size photo canvas could be a gift to the whole of the family to place in the living room. Basically anyone and everyone in your family will enjoy personalised photo canvas prints so take this great opportunity to order photo canvas prints last minute to make this Christmas extra personal.