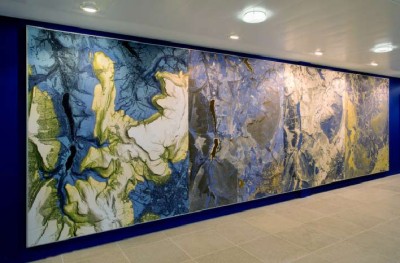 High Quality Printing For Trade Services
When your business or organisation needs a face lift interior wise why don't you try our printing for trade services? We can create large items in bulk orders for any of your trade purposes. From your digital photo we make large items such as photo wallpaper, folding screens and canvas prints and smaller items such as tin boxes, cushions and stationary. Always wondered where massive photo wallpaper in shops comes from? They come from printing companies like us who offer high quality printing for trade services.
From Digital Photo To Photo Wallpaper
Luxury department store Harvey Nichols in Knightsbridge is one of our customers who have used our photo wallpaper services. You will be amazed at the excellent photo reproduction from digital photo to photo wallpaper and the sizes which we can create. Photo wallpaper prints are just ideal for retail purposes such as shops and department stores. But also for other service related businesses such as beauty salons and dry cleaners and hospitality venues such as hotels and SPA's.
Create The Right Atmosphere With Photo Wallpaper
Photo wallpaper is also popular for clerical spaces such as offices and schools. To add some life to the boring canteen at work why not add large photo wallpaper? The staff will be amazed. Colourful photo wallpaper is also great for less comfortable places such as dentist practices, medical centers and hospitals. Make the customers at ease with cheerful images on photo wallpaper. Just like canvas prints can change the atmosphere in a room so can photo wallpaper which has an even greater impact due to its size.