The best shots for your photo canvas
It's hard to believe with the beautiful days of Indian summer in London, blue sky and temperatures even higher than most of the summer months; that it is actually autumn. Yes, autumn, the season before winter. I really don't want to believe it is this time of the year again, where the leaves are starting to turn red and gold and falling down, weeks full of rain, wind and greyness ahead of us, and then comes winter and snow…but hey, can you please tell me to stop complaining and remember how beautiful these seasons can be, too?
I actually do enjoy a walk in the park and see the leaves turning red, orange and golden, I do like the damp grass in the mornings and when it comes to the rain, well, what are the good old wellies and umbrellas for? So why not go for a walk, take your camera with you and try to capture the best moments in pictures? Take your family, take your boyfriend or your best friends – enjoy the sun and take some great photos. They surely will look great on a photo canvas.
Unique Christmas Gift Ideas with your photo canvas
You can have your own photos printed on a photo canvas in the size you want, the option you wish for like a canvas in black and white, a photo canvas with Pop Art treatment or even a whole photo montage of your favourite photos on one photo canvas.
I guess a great shot of your children, playing in the park with the leaves, throwing them around and having fun will look perfect and wonderful in sepia. Or a photo canvas in black and white with a colour splash, maybe the golden and red leaves? You can turn these photos not only into a photo canvas for your home, you can also start to think about finding unique Christmas Gift Ideas – and these photos might be a good start.
Use your photos for your unique Christmas Gift Ideas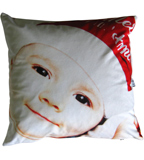 Besides the lovely photo canvas you can also have your photos printed on bags, personalised cushions and many more unique Christmas Gift Ideas. Why don't you just have a sneak look around the website to see and find your perfect Christmas Gifts?
Meanwhile I am off, I have to go, get my own camera and get out to capture the last rays of sun, happy faces and wonderful moments and try to take some nice photos myself.
In the end we all need unique Christmas Gift Ideas, is it not true?