Design Your Own Wallpaper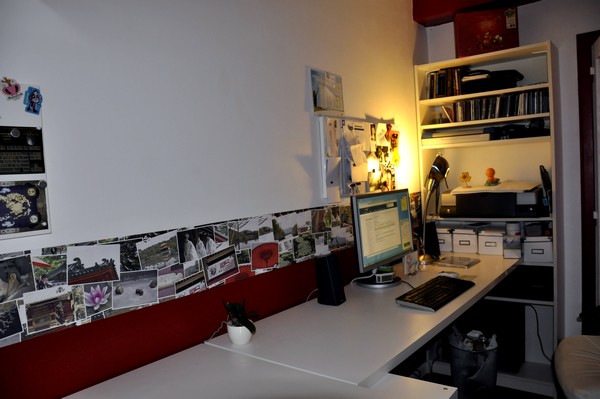 One of our French customers recently sent in photos of their latest purchase from Bags of Love – personalised photo wallpaper borders! We think her photos from trips abroad turned into office decoration is beautiful and imaginative. Just look at what a beautiful addition it makes to the room!
Each image is beautifully reproduced onto the paper – displaying the subtle details, patterns, and colour of each individual shot. The wallpaper is custom printed in the UK and sent in strips, which can then be spliced together to fit any size or shape of room! While this customer choose to spruce up their office, custom wallpaper borders are fantastic for kids' rooms and nurseries. We also offer full photo wallpaper – custom printed in London too!
To start designing your own wallpaper border, follow this link and start uploading your photos!