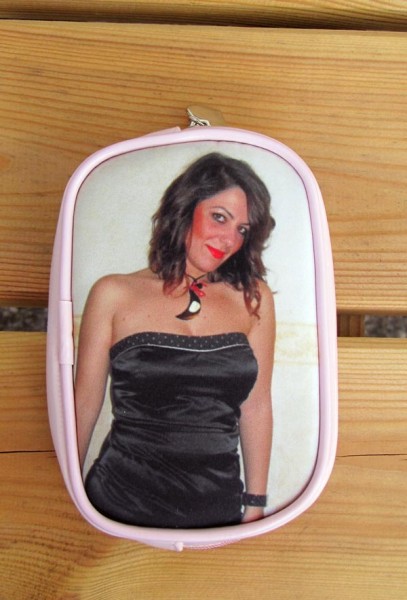 Personalised gifts truly show that you care about someone. What would you rather get from your husband, a bouquet of flowers that will die out in a few days or personalised gifts with photos on them that you can enjoy every day for many years to come?
Personalised gifts for her can be confusing but here at Bags Of Love it couldn't be easier to order one! Simply choose one of our lovely products from our webpage and then upload the photo of your choice to go on the product. Might we suggest surprising your wife or girlfriend with this lovely little pouch purse? Even if it's not her birthday why not show your love by giving a small but special gift.
This pouch purse is practical as well as stylish and cute. The little silver heart on the zip gives it that extra loving and exclusive touch! It's perfect for women to keep bits of make-up, money, chewing gum and medicines in or use it as a digital camera or mobile phone case.