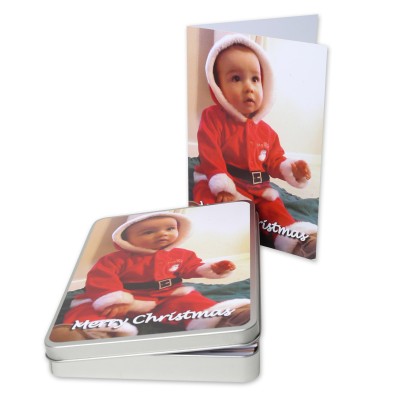 The History of Xmas Cards
Every year we jump through hoops, stradle hurdles, and turn our schedules topsy-turvy just to send out our annual personalised photo Xmas cards. Of course we send personalised photo Xmas cards to all our family, friends, and loved ones to connect (or reconnect) and give a kind update before the New Year; but have you ever stopped to think about who started this whole tradition? Well, I can assure you that personalised photo Xmas cards have been around much longer than Coca-Cola's Father Christmas! In fact, the first Xmas card was created and sent in 1843 by a man named John Calcott Horsley to Sir Henry Cole, the friend who gave him the original idea. Sir Henry Cole, a wealthy British businessman, wanted a card he could proudly send to friends and professional acquaintances to wish them a "Happy Christmas." A thousand copies of the card were printed and sold for one shilling; and thus the first Xmas card was reportedly produced and sold to the public! Nowadays, the average person in Britian sends 50 personalised photo Xmas cards. So don't fall behind on ordering and printing your personalised photo Xmas cards this year with Bags of Love!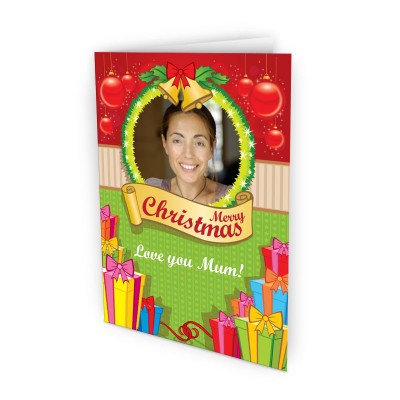 High Quality and Affordable Personalised Photo Xmas Cards
Personalised photo Xmas cards are not always the cheapest holiday greeting to send; however with Bags of Love, you can easily design your own beautiful and festive personalised photo Xmas cards at completely affordable prices! Check out our personalised cards online to design personalised photo Xmas cards with your own image, design, and/or text. With all of our personalised photo Xmas cards, whether you choose personalised cards, photo greeting cards, postcards, or photo upload cards to send this Xmas, you can see exactly what your final product will look like before you purchase with our easy-to-use online design template. Simply upload your favourite pictures from the year, select a design, include a personal textual message, and once you're satisfied with your personalised photo Xmas cards, just a few more clicks and your order is complete! Make this Xmas the best personalised photo card giving year yet with personalised photo Xmas cards from Bags of Love.