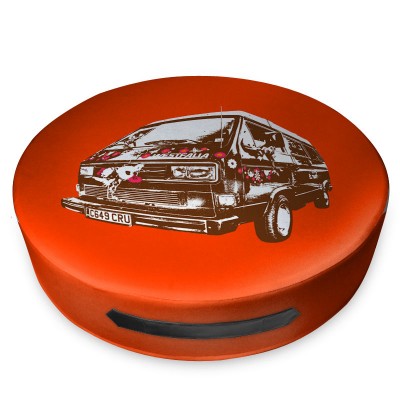 Could your home do with a bit of extra sparkle? Your very own photos could do the trick. Use the range of colour and tone in your very own snaps to create masterpieces of photo furniture that will stay with you forever. Tough and durable, with photo furnishings you can design family heirlooms to treasure forever.
Round floor cushion
The round floor cushion is an ideal gift for you or for your friends and family because it is extremely comfy – the kids (and the adults too!) will love it! It comes in 2 sizes (50cm and 70cm diameter) and has a 16cm firm foam round cushion for added luxury. You could even add a personal message of love or good wishes for the lucky recipient! The personalised floor cushions fantastic Christmas gifts and they are even stackable so they are easy to tidy away when not in use.
Brilliant birthday gifts and Christmas gifts
It's strong enough to hold the weight of a 100kg person, so even the big-boned uncles and granddads can enjoy their very own photo furnishings! Use photos of your pets, your kids and their friends, or even of you and your partner or spouse for brilliant birthday gifts and Christmas gifts. The round floor cushion is a must-have because it is an inexpensive, touching, and totally personalised gift. Why not add a stylish Pop Art or Banksy effect for an extra special touch?