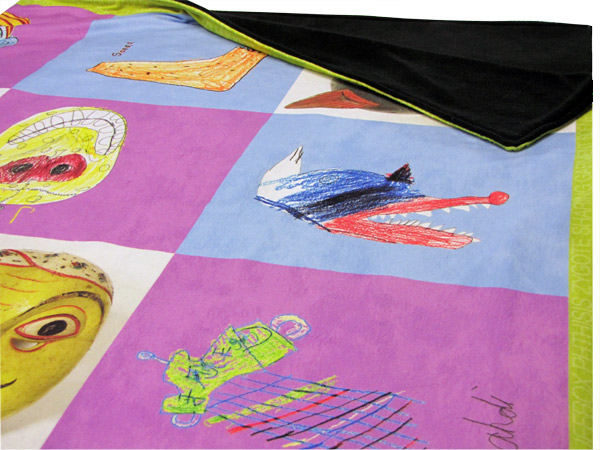 Here is an example of a very unique personalised photo blanket. This blanket is the result of a project between Wellcome Collection and a family activities programme offered by community organisation West Euston Time Bank. Wellcome Collection hosted two visits to the permanent galleries for families during the Easter holidays.
The artwork on the blanket is made by the children who were inspired by some of the historical objects and works of art they'd seen. Wellcome Collection then photographed the drawings and one of their designers created the patchwork of drawings and photographs of objects on display in the galleries.
The blankets will be displayed and used at a community Midsummer picnic this coming Saturday near the West Euston Time Bank premises. It looks pretty amazing don't you think?
As you can see the possibilities at Bags of Love are endless! If you have the ideas we can create them for you! If you need unique personalised gifts we can make them for you.