Custom Nexus 7 Cover
We all know that the war between the tablets divides many groups of people who are otherwise the best of friends. Some prefer the iPad and some prefer the Nexus 7 – and the less famous alternatives are also looming large! This war may never end but, in the meantime, if someone you know and love adores their Nexus 7 tablet, you might like to get them a beautiful cover that they can personalise with their very own photos.

Design Your Nexus 7 Sleeve
The beauty of this gift is that it is so practical. People nowadays use their favourite gadgets more and more often, so your fabulous cover or sleeve will be seen and admired so many times during the day. And, because of the flexibility of these brand new tablets, this present is also terrific for the weekends, holidays, and time off in general.This is because the tablet is a great tool for work and for leisure – meaning that your gift will come in handy 24/7. Too often these amazing feats of engineering end up covered by the most dull and boring sleeves that offer nothing more than slightly improved protection, but you can both protect and brighten up the Nexus 7 simultaneously with these beautiful custom cases. The custom Nexus 7 sleeve features a robust zip for easy access to the gadget contained within, and its snug shape means that it fits easily into larger bags or briefcases.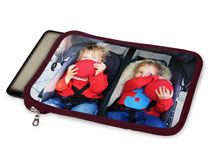 Photo Nexus 7 Tablet Cover
What's more, you can have your photos printed on both sides of the case. This is a major plus because very often with generic cases there is one side that looks OK but the other one is just dreary and in effect ruins the aesthetic look. But with both sides personalised in just the way you like, you can be sure that this custom Nexus 7 cover is unique and special to you and your lucky recipient. We make all of our products in London, UK, and we can make almost any cool designs that you come up with!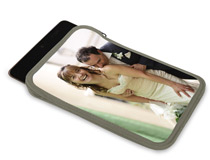 Your Photo On Nexus 7 Case
If you have a creative idea that is outside of the box or somewhat different to others that you have seen, why not give us a call to find out whether it might be viable? The cover is so easy to clean and the colours will not fade – even with repeated use. The first class neoprene fitting (4mm thick) provides a protective layer that offers great comfort but also a robust covering to defend the item from damage. Why not design your Nexus 7 cover and couple it with our custom iPhone case – a double whammy of personalised gadget covers? We hand make each and every case (no generic printing of batches of covers here!), so we can create each one sympathetic to your specifications or cool ideas. Just contact us for more information or to get some inspiration for your personalised nexus 7 cover. We look forward to seeing what you come up with!
Image credits: 1st photo