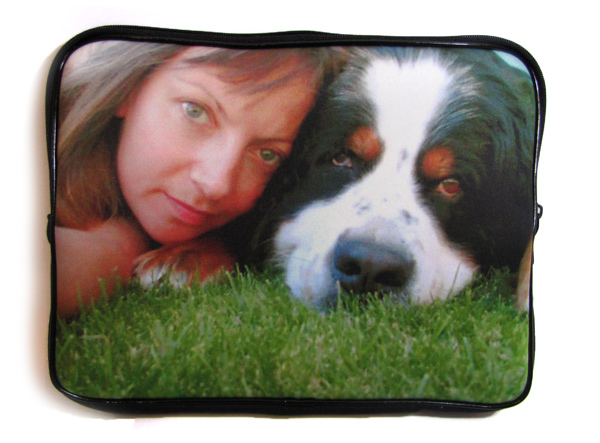 With laptop and net books at such reasonable prices these days most people tend to own one. Smaller laptops and the MacBook are great for students to bring with them to University as they are compact and practical do coursework on. But with carrying the laptop around all the time comes consequences. Scratches and cracks on the screen can occur and drinks lying in your bag whilst you carry the laptop with you or other people's clumsiness can prove to have negative impacts on your laptop.
Dirt and dust from everywhere collects on the keyboard and on the screen making the laptop look old and unpleasant. Laptops are sensitive gadgets and they need to be protected to function for a longer period of time. That's where our high quality wet-suit style padded laptop bag come in the picture. Not only is it just a useful laptop bag it is a personalised laptop bag. Use any photo or image to customise the laptop bag. This means that not only will the laptop stay protected when it's carried around, it will be totally personalised according to your demands.
If your daughter or son has left home for a University in another city and you want to get them personalised gifts for Christmas then getting them personalised laptop bags with a photo of the whole family is simply ideal. If you husband spends a lot of time on his MacBook doing work and he always complaints about it getting dirtier and dirtier by the minute then investing in some personalised gifts like the personalised laptop bag for his next birthday is perfect.