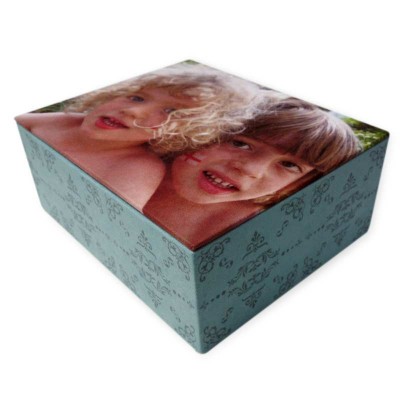 Treasured Jewellery
Some things are truly important to women. Women often treasure their shoes – and they never seem to be able to stop buying them – and they treasure their jewellery. Jewellery items have often been in her possession a long time, jewellery she was given as a young woman and jewellery that she perhaps inherited from family members. Jewellery that she's been given by boyfriends and eventually her husband are important gems to a woman and birthdays are occasions when jewellery is often given to women.
The Personalised Jewellery Box
But perhaps you want to be more creative this time around but still give her something related to jewellery. A personalised jewellery box is perfect if you need birthday gifts for your sister, auntie, mum or grand mum. The personalised jewellery box is a gem itself with its luxurious material which can be personalised. She might treasure her gems but she might not have taken the time to create a fabulous personalised jewellery box. So when you are planning to buy birthday presents you have the perfect opportunity to make one for a special woman.
Birthday Gifts For Her
Birthday gifts are truly perfect when they are practical, beautiful and personalised. The personalised jewellery box is all of those things! The elegant suede like material of the personalised jewellery box is jewellery friendly and will protect her jewellery. The box comes with a removable tray which has three compartments. These three compartments are ideal for smaller pieces of jewellery like earrings and rings. The lower compartment is bigger and is perfect for bracelets, brooches and necklaces.
Design A Personalised Jewellery Box
To make this personalised jewellery box a beautiful item as well as perfect personal birthday gifts go for a mixture of photos, patterns and text for the box. The sides can feature a beautiful pattern and the lid one or several photos. Add another photo and a personal message to the inside of the box so that she sees this message each time she reaches for her jewels. Even the removable lid can feature photos or patterns! The design of these birthday presents are totally up to you.