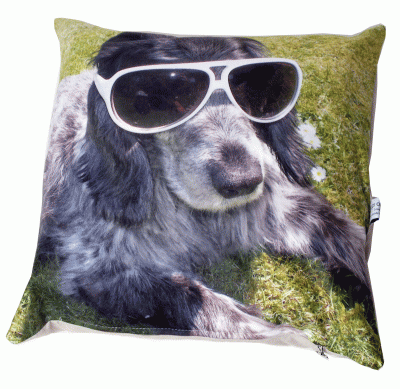 Personalised Cushions For Home
Personalised cushions like the photo cushions, bolster cushions, floor cushions and the cushion of love are lovely home accessories for any room. You can add whatever you want to the personalised cushions – from a photo of the family dog to stunning patterns and text. You can make quirky personalised cushions for the kid's rooms and big floor cushions for the living room which can be used as comfy floor seats. The possibilities are endless with personalised cushions for the home and as personalised gifts.
Personalised Cushions As Gifts
The personalised cushions are ideal to personalise for your own home but they also make excellent personalised gifts on so many occasions. For Mother's Day or Father's Day you can make your mum and dad a photo cushion using a photo of the two of you as well as a personal message added to it. And for someone's birthday put a photo montage on a photo cushion or bolster cushion. The cushion of love is tailor made for occasions like Valentine's Day and wedding anniversaries. Or simply say it with text on bolster cushions!
Personalised Cushions For Children
Children in particular love cushions and blankets in their rooms so personalised cushions make ideal personalised gifts for children on their birthdays and at Christmas. You could place photo montages or drawings made by the children on floor cushions that the children can use when they have friends around. Bolster cushions are also great fun for kids as they feature quirky font options which can display the kid's names or funny words. The new tooth fairy cushion is perfect to make the process of children loosing their teeth more fun and less scary!
Personalised Cushions For Weddings And Anniversaries
If you want to buy personalised gifts for someone's wedding or anniversary it is simply perfect to get the couple personalised cushions. Mr and Mrs personalised cushions are great as wedding gifts and so is the wedding ring cushion. If you are the best man or maid of honor at a friend's wedding make the ceremony extra special by getting the bride and groom a wedding ring cushion. Photo montage cushions work great as anniversary gifts as you can use several photos from the wedding day and honeymoon.