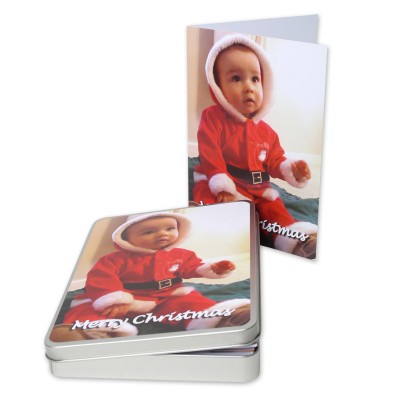 Personalised Christmas Cards
It's that time of year again — time to send out your family Christmas cards to just about everyone in your address book, contact list, Facebook friends group, rolodex, or whatever you're using these days. Although you have probably grown accustomed to sending out the same Christmas stationary with the same holiday jingle written inside, this year switch up the pace by sending a personalised Christmas card from Bags of Love! With a personalised Christmas card from Bags of Love, you can select and design a beautiful photograph of your family, friends, and pets on the cover of your note, and then within days of placing your order online, a set of prestine Christmas cards with your crystal clear image on the cover will arrive at your doorstep just in time for Christmas!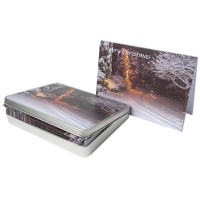 Emphasis on the Christmas Cards from Bags of Love
We completely understand how busy you become around Christmastime, and how those family "Christmas cards" sometimes become "Happy New Years cards" or even "Happy Valentine's Day cards." Yet with the super speedy delivery of your personalised Christmas cards from Bags of Love, we guarantee that your family Christmas cards will remain "Christmas cards." This year, not only will your Christmas cards be personalised with flawless quality, but they will also arrive and be sent out to all your loved ones on time. With the pressure of sending out the best family Christmas card off your shoulders, you can relieve one huge stress from your Christmas "To Do's" and thank Bags of Love for this year's personalised Christmas cards.