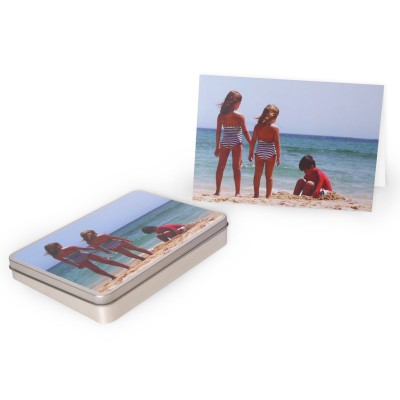 Personalised Cards And Gift Ideas
Alongside finding great gift ideas for different occasions in life it is important to find great personalised cards. Gift ideas such as personalised photo gifts work for all gift giving occasions but what about personalised cards for big holidays, invites or greetings? They are equally important if sometimes not more important than the gift ideas. Personalised cards show thought and they are today nearly expected at many occasions. To drop someone a quick line there is no better way to do so than with personalised cards.
Show Concern And Appreciation With Personalised Cards
When someone has been going through a rough time it is perfect to give them "Feel Better" cards and by adding your own photos or images you truly show that you care. Or if someone has just received a promotion or a new job congratulate them with personalised cards. And for big events in life such as graduation, the birth of a child and a house move there are no better cards than personalised cards to notify friends of this change or to thank them for participating in the celebrations.
Personalised Party Invites
And when you have a big party on the horizon make sure to plan ahead even down to the invites. Personalised cards work perfect as part invites, no need to splash out on expensive stationary or cutomised cards just upload photos or prints to have them printed by us and sent to your home for a reasonable price. For kid's parties, Christenings, birthday parties and house warming parties opt for personalised cards to woo guests even before the party starts!
Personalised Cards For Christmas And Summer
Personalised cards for Christmas have always been popular. But instead of lining up the kids at a photo shoot why not use photos you've taken yourself throughout the year? Those lovely beach photos from the summer holiday will look amazing on personalised cards for Christmas. Brighten up the mood in the winter month by using photos which will make friends and family reminisce of summer and long for the next one! Or why not change up traditions and send people summer greeting cards. Start a new trend today!