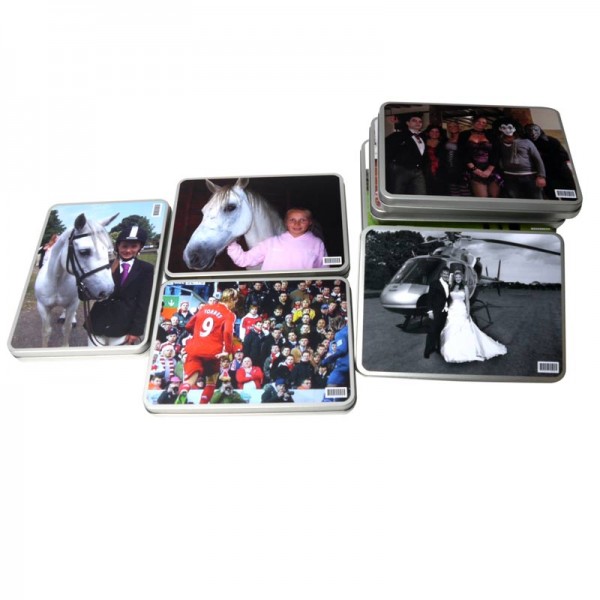 The Bags Of Love personalised cardboard boxes and silver tins make great personalised gifts on their own or as an extra to the range of books we create. Guest books and photo books can stay protected and look stylish in either sturdy cardboard boxes or the striking tin boxes with a hinge lid (both with our without an image on the front). It's up to you which one you choose, perhaps this depends on the book you've ordered and for what occasion it is for.
A wedding anniversary book looks great in a sleek black cardboard box and the silver tin is ideal for a guestbook at a modern hotel. Ideal personalised gifts for your son who is turning 21 is getting him photo books with photos from his life so far, kept in a tin box. It's modern and personal at the very same time! A personalised cardboard box on it's on is also great for collecting stamps or coins or to put important papers in.
Our personalised tin box is great for any type of storing – they make perfect personalised gifts for the kids and come in three different sizes. They are also great personalised anniversary gifts as the 1oth wedding anniversary gift theme is tin. A tin box with a photo of the married couple on their wedding day 10 years ago is an ideal gift. We print and laminate a design, photo, text composition on the lid.
Your personalised tin box is usually sent same day so if you need to make something useful and special this is it. Put your name on, your kid's names on it or a photo of your choice. With our jigsaw puzzles and greeting cards the sleek silver tin is totally free of charge!