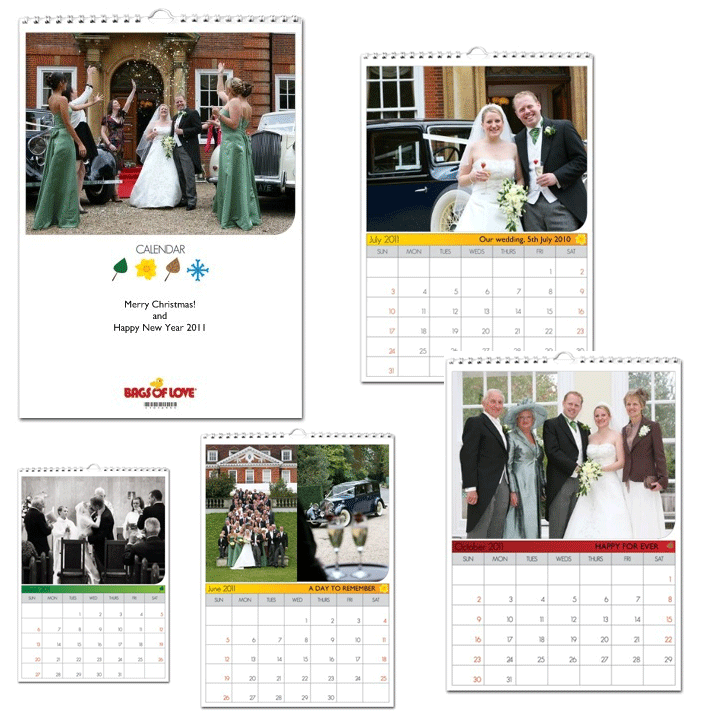 Order Personalised Calendars Online
The best photo calendars are those featuring your very own photos. If you need photo calendars for your own home or if you need creative gift ideas for friends and family ordering personalised calendars online is perfect. When you order personalised calendars online you get to choose all 12 photos for the year as well as you get to personalise the cover, choose from our several exclusive design templates and choose captions for each month.
A6 Desktop Personalised Calendars Online
The standard personalised calendars online are to hang on walls but we can also offer you the A6 calendar for desks. These smaller sized photo calendars come in packs of four so they are fantastic to give to friends and family on occasions like Christmas. The in-built stand allows the photo calendar to stand on desks, tables, shelves or on whatever surface you want to place it on. Personalised calendars online are easy to make gifts using photos.
Free Personalised Calendars Online
If you've got access to a printer you can even get your hands on free personalised calendars online. A one page photo calendar displaying all the months of the year can be personalised with a photo, a headline and a caption. You give us the details you want on the free personalised calendars online, then we create it for you and then we send you the PDF file so that you can print it in an A4 or A3 format. Ideal if you need a straightforward photo calendars fast.