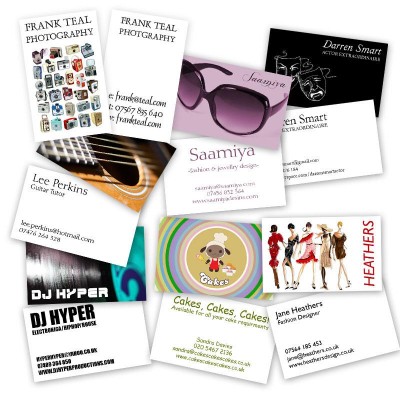 When opportunity knocks, hand it a business card. Yet, to be sure you make a postive and memorable first impression on opportunity, your business cards better represent the entirety of your fantasticness. To ensure a follow-up call, make a professional and unique statement with personalised business cards. With your personal design and professional information printed on each business card, you are guaranteed to impress that lucky recipient and potential customer. With personalised business cards from Bags of Love, not only will every individual business card look snazzy, but also with our personalised business cards booklet, you can give away 20 cards at a time by suavely ripping them out of a neat and compact booklet. Now, with your new business card booklet, all your professionalism and credibility will finally be represented to its full extent.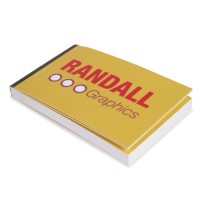 Designing your Personalised Business Cards
Designing your personalised business cards couldn't be easier. By using our easy-to-use online personalised business cards template, you simply upload your image or design, fill in your desired text, and within 1-2 days of ordering, you will receive your prestine personalised business card booklets! With Bags of Love, your personalised business cards will be the best of the best. The final product includes a thick laminated cover for protection, excellent finish in 5 booklets (with a total of 100 cards per order!), handmade 8cm x 5cm cards with 350gsm image quality, and only the most creative design of your choice. Personalised business cards are perfect for every profession, and especially ideal for artists, designers, and creatives.