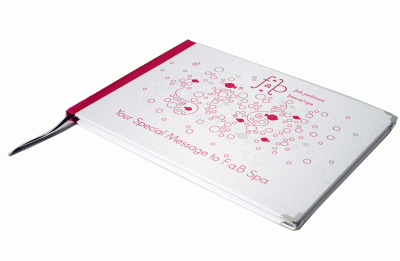 Personalised Books For All Occasions
There are many occasions when personalised books make fantastic personalised gifts. Personalised gifts from your photos such as photo books and photo albums are superb for weddings, birthdays, anniversaries and big holidays. Photo books also make brilliant leaving gifts, christening gifts and family memorabilia gifts. Photos placed in a book are gorgeous personalised gifts loved by everyone. And personalised guest books contribute to the communication between a business and its clientele.
Personalised Guest Books
Personalised books such as guest books and visitor books are excellent when you are hosting a wedding, Christening, party or Bar Mitzvah. When you throw an event for many guests it is great to have a guest book so that guests can write down their thoughts and appreciation which you can read in your own time after the big bash. For businesses such as hotels, SPAs, restaurants and interior design companies you can provide your clients with the opportunity to give feedback in a stunning visitors book.
Personalised Gifts – Photo Books
Photo books really are ideal personalised gifts at any occasions. When Christmas comes around make a family year photo book or a travel photo book collecting photos from the year that's been. Babies are photographed to the maximum after their arrival so photo books for babies and parents at Christenings, name ceremonies and on first birthdays are superb. And when you and your partner once again celebrate your anniversary there are no better personalised gifts than photo books.