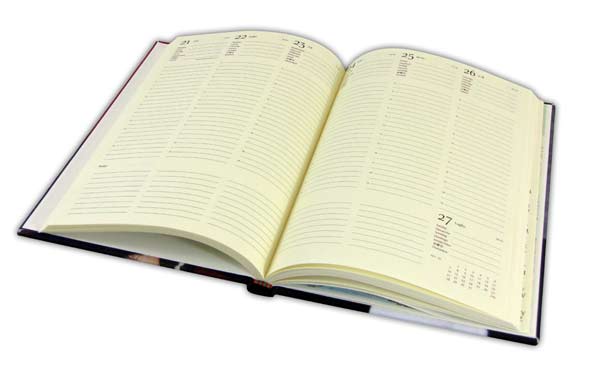 Customised 2013 Diary
If you are looking for a cool Christmas present that is actually going to be useful for your loved ones, you might like to consider the fabulous personalised diary. Complete with maps, cool information, and a week-to-view layout, as well as featuring top quality paper to jot down those important notes, the personalised diary for 2013 is a big hit with anyone who likes to keep organised throughout the day. Too often we go around with the most bog-standard, dull diaries that do nothing for the aesthetics of our handbags or satchels. Why stick with the dreary, boring black or navy diaries when you can personalise your very own hardback diary online? What's more, these diaries mean so much more precisely because you personalise each one with a range of your very own photos. Choose that stunning snap from your daughter's GAP year in Ecuador and place it onto her very own personalised diary that she can carry around with her in her daily life. She will use it so quickly after Christmas and thereafter for multiple times every single day of the year. You can't really get more practical than that!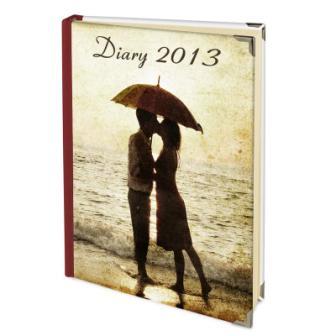 The personalised 2013 diary will make her friends and other family members so jealous because you have custom designed it solely for her. When you create a gift that you have designed and thought about, whose photos you have personally selected for the joy of your lucky recipient, your present inevitably gains additional sentimental significance, and this is your opportunity to give a really imaginative gift this Christmastime.
Make Your Own 2013 Diary
Diaries are a very popular choice of Christmas gift because you don't have to be a genius to work out that everyone needs a diary for the year ahead. But rather than going to the local newsagents to acquire a boring example of an organiser, why not make your very own personalised 2013 diary online – using our easy-to-use design tools – and then let our expert designers work carefully with your photos to achieve the most astounding results? Personalised prezzies at their best with Bags of Love.