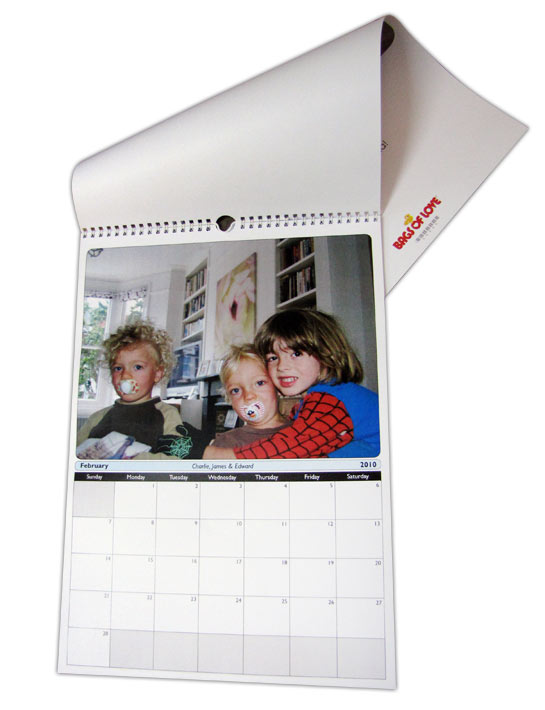 Shop stalls are devoted to calendars at Christmas time, calendars for the kitchen, calendars for work, and calendars as gifts – but why spend time shopping for the perfect one, when you can create photo calendars with your own images. Themed calendars can be created by you, using your digital photos that make perfect ideas for all the family – let's break it down:
A photo calendar for Auntie and Uncle? Perhaps they'll appreciate a garden photo calendar, where all the photos are taken from their own garden. Garden Christmas gifts are popular, but you can rest assured that a personalised calendar will stand out from the rest.
A low fat chocolate gift that won't fuel the obesity crisis? Take creative pictures of chocolate – maybe spell each month in mini chocolate bars – use your imagination! Christmas chocolate gifts are so predictable, but think how unique your chocolate present will be? Personalised Gifts are perfect for him, and for her, and calendars are useful gifts too.
Funny calendars using photos of funny moments in that person's life makes a show stopping present, giving a new meaning to fun gift – and something they can remember all year. Using your own images, you can make funny work calendars using pictures of your colleagues; even funny calendars for your boyfriend or girlfriend by taking pictures in secret, or by using old family photos.
Personalised photo calendars as gifts for grandparents, new parents, new mums and dads – it goes without saying, will be a treasured keepsake for years to come. It's not just parents who benefit from calendar gifts, customised calendars make great gifts for everyone.