We are very excited to announce that we recently added two new sizes of soft cover photo books to our product range.  We now have a square 20x20cm book, as well as an A4 photo book – helping to expand the possibilities of your  self-publishing projects.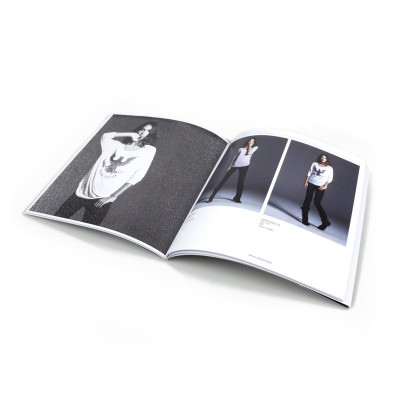 The square photo book can be used to present any number of things.  Design your own recipe book, art portfolio, or holiday memory book online using our design tools.  Your creation will be custom printed and hand bound in London by our dedicated production staff.  This size of book can also be used to self publish a graphic novel, poetry, or design catalog.  Whatever your story you can tell it with our square soft cover photo books.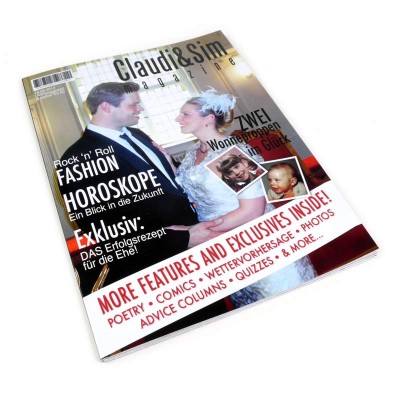 The A4 photo book looks fantastic as a self-published or personalised magazine.  One of our staff made an A4 personalised magazine for her best friend's wedding.  Each page was created in our online design system and with such a beautiful result!  (see above)
We do not provide any templates with our photo books – the design and layout is completely up to you.  Plus, you are able to save incomplete designs in our system, so you are able to return to your project later without having lost your previous work.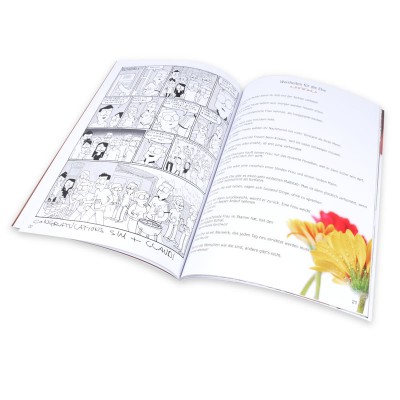 And as always, are in-house graphic artists are available to help with formatting and colour issues.  Our photo books are a real slice of luxury and it is well worth putting in the time to create a thoughtful and memorable design.
To try you hand at designing one, follow this link and choose which size of book you would like to create.  From there start to upload your images and add text to the cover and each page.
We would love to hear what other customers have created, so please share your personal photo book projects with us!