This week we are excited to introduce you to another new product from Bags of Love.
Meet our fun and fabulous Personalised Stickers. We sat down with these customised stickers to find out a little bit more about them.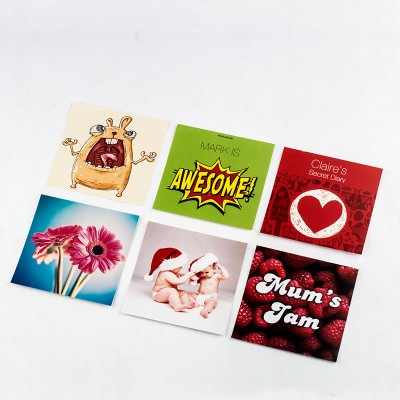 Bags of Love: Good morning Personalised Stickers! Thanks for chatting with us and welcome to the Bags of Love blog.
Personalised Stickers: It's lovely to meet you and I'm really excited to tell your readers a bit more about myself.
Bags of Love: Well it's great to have you. So what can you tell us about yourself?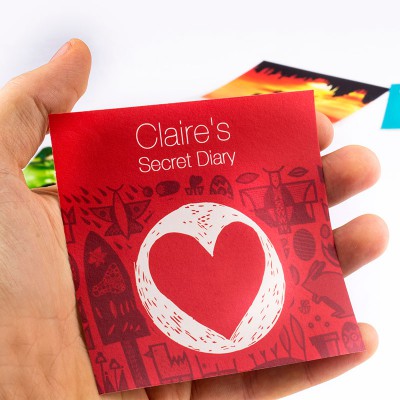 Personalised Stickers: Well, as my name suggests, I am a sticker…which can be personalised! Bags of Love customers can choose whatever designs or photos they like to upload onto me and then I am printed out as a gorgeous customised sticker.
BOL: Wow! I imagine that you will be a very popular new addition to the Bags of Love family then.
PS: I hope so! What's great about me is that I can be used in so many ways and for so many purposes.
BOL: Can you give us a few examples?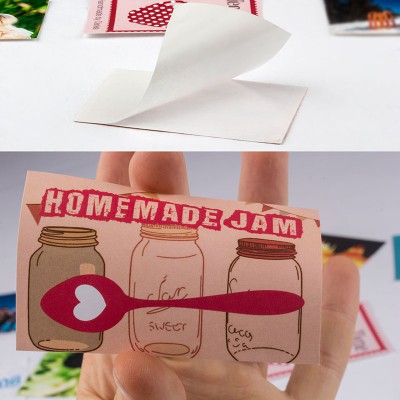 PS: Sure. I think some of my favourites include being used as a fun way to label something – for example, one customer loves to make homemade jam, so she decided to create her very own jam labels to stick on her pots and then give them as presents. The jam pots looked gorgeous and the customised stickers just gave them that lovely personalised touch. Another clever customer decided to create a load of stickers with her children's photos on them. She wanted to do this because she was fed up of the kids fighting over which toy belonged to which of them, so she stuck stickers of their faces onto all of the toys, so they would all know what belonged to who! That put an end to the squabbling!
BOL: That's so funny! What an original way to use personalised stickers.
PS: I know. We also had a newly wed couple, who printed packs of stickers with some of their favourite wedding photos on and used them as a way to sign off their thank you cards to their guests.
BOL: I suppose the possibilities are endless.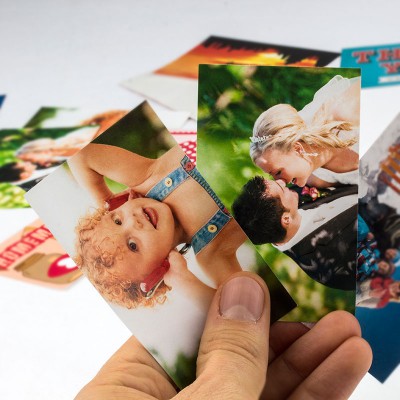 PS: Exactly and with Christmas fast approaching, it would be great to design your own customised gift labels to attach to Christmas presents. It would give them such a personal finishing touch.
BOL: And what about the technical details? Can you tell us a bit more about them?
PS: Of course. Well, you can design me online using the easy to use Bags of Love design interface. I have a rather nice matte finish and I have 2 size options available – 85mm x 55mm and 90mm x 90mm. I also have a removable adhesive, so I can be peeled off – making me great to use as a customised wall sticker.
BOL: It all sounds brilliant. Thanks so much for taking the time to tell us a bit more about yourself Personalised Stickers and welcome to the Bags of Love family.
If you fancy having a go at designing your own Personalised Stickers, then click here and we will get you started.
Bags of Love x